So today marks Chase's 30th birthday. He probably won't admit to being 30, he'll probably say that he's only 25, and that is totally fine by me! I will probably admit to being 25 for a long time. ;)
I don't remember all the birthday's that we've shared together as being a couple, and some years I do more for him. You would have thought I would have done a big party for him. I'm just not like that. I know that sounds absolutely horrible, but I like to keep things simple for us.
In years past I've done a few different things for him:
One year I made him a yummy cake:
Another year I sent him on a geocacheing adventure to get him out of the house for his birthday!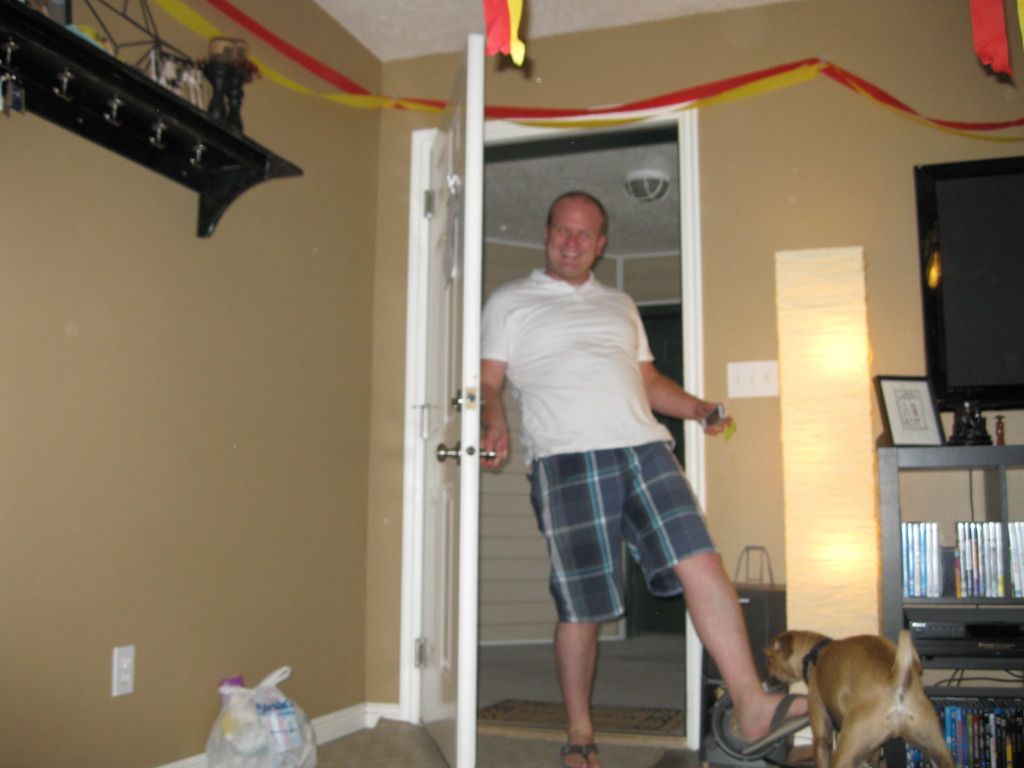 Which he loved and thought I was the greatest wife ever!
(See proud wifey moment here)
This year was a little different... We aren't having a party or celebrating in that kind of way that we have in the past...
Instead of getting him a present we decided to do an IUI procedure. That's way more fun right?!
Hopefully this will be the best present ever!? We're hopeful at least!
Happy Birthday to the love of my life! May you stay forever 25! ;)