I don't think I have ever shared the story of how Chase and I met, got engaged and then married. So I'm going to, plus it will help me remember our day.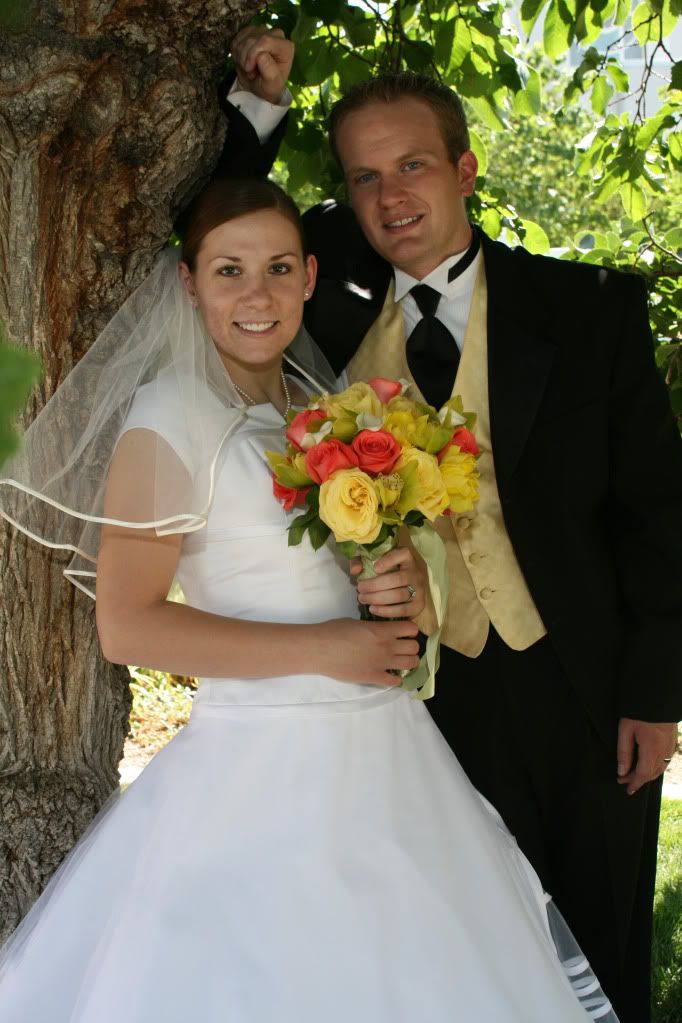 Chase and I met through his brother Logan. Logan and I worked together and had hung out a few times. One time he wanted me to meet his older brother at a BYU football game that he was taking him to. Logan and I both had the all sports passes from BYU which included all BYU home games, so I went down to where Logan was sitting and said hi to him and then met his brother briefly. We were on the mega screen and Chase got a picture. I said bye and went and hung out with my friends for the remainder of the game. A few months later I was complaining at work to him saying I wish I had a date. He jokingly said I can set you up with my brother, I said sure. It was at this time that I had started getting my LDS mission papers together. That Saturday night Chase picked me up for our double date - we were going with his brother, and his girlfriend. We went ice skating. I had a lot of fun. After ice skating we went and got hot chocolate and hung out at the Orem mall for a while. Chase and I hid from his brother, he got my phone number, and I told him that I was planning on going on a mission. He mentioned later that night that they always have Sunday dinner at his parents house and Logan always brings his friends, but Chase has never brought a girl, only his home teacher and friend. I said "well you could always take a girl". He asked me to go to dinner the next night. I met his parents on date number 2!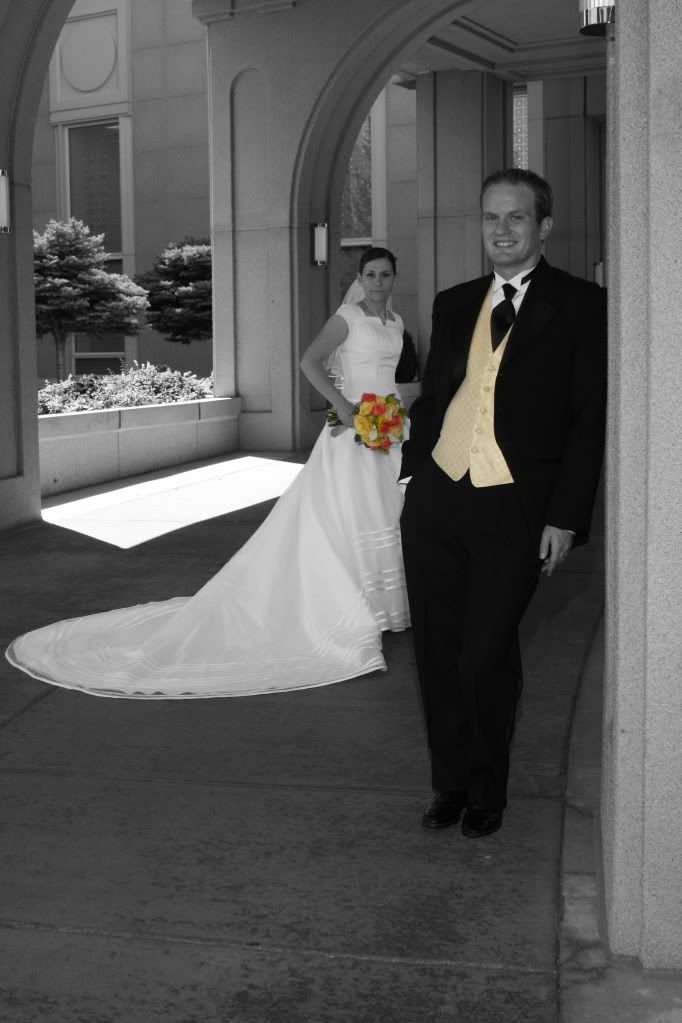 We dated for a while, and then Chase ended up working for the same company that Logan and I worked for. He was in production and I was in quality assurance. One day in March Chase was in the bay trying to press two metal sheets together, the safety was off and Chase smashed his finger with 2500 pounds of pressure. He went to the hospital, and I went with him. I called his brother and told him to call his parents. We all met there. Later that night after all the drama had settled, Chase and I were sitting on his parents couch (and yes, he was still on drugs), when he got down on one knee and proposed. I said yes, but I wanted him to do it right with a ring (which he hadn't picked up yet). Two weeks later I'm at work, trying to plan a lunch with all the girls in the office - it's pay day and that's the only time we could all get together. Well it just so happens that ALL the girls ended up canceling on me. I had gotten a call from our accountant earlier that day asking if I would take some documents to Chase. He was staying with his parents while he was on medical leave, and I went to their house for lunch. We sat on the couch, watching a wedding video of his uncle - which I thought was so weird. He asked me to come read the documents from the accountant to him. I started reading it, and thought it was odd that what they were talking about in the documents seemed like they were related to Chase. While I was reading them and trying to understand them, he got on one knee and proposed. With a beautiful ring! I said yes of course! I didn't want to leave to go back to work - when I finally did, my cubicle was all covered in strips of paper and hearts and a sign that said congrats on your engagement! My good friend Nessa who worked there helped Chase by; canceling the girls lunch, getting the documents to the accountant who then gave them to me, and then got the rest of the girls to put up stuff in my cubicle. It was one of the best days!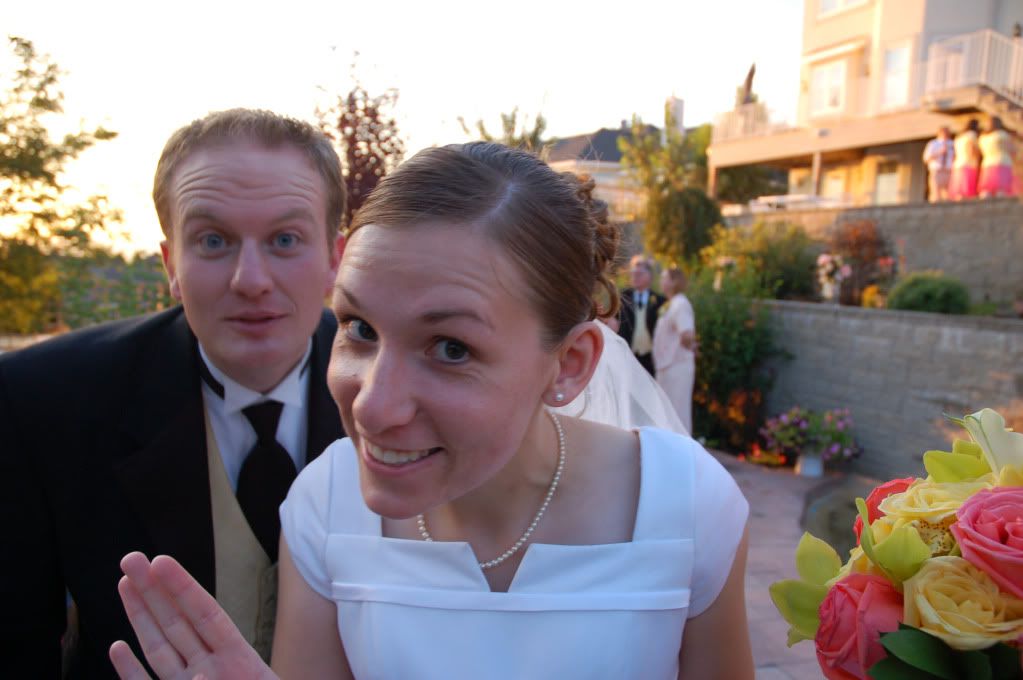 July 19, 2007 at 10am, Chase and I were sealed for time and all eternity in the Mount Timpanogos Temple. I was really nervous (mainly because this was a huge step for me) but happy, I felt like I was in a dream, and sometimes still feel like I am. Ever since then we have had some ups and downs, but it has been wonderful to be married to him!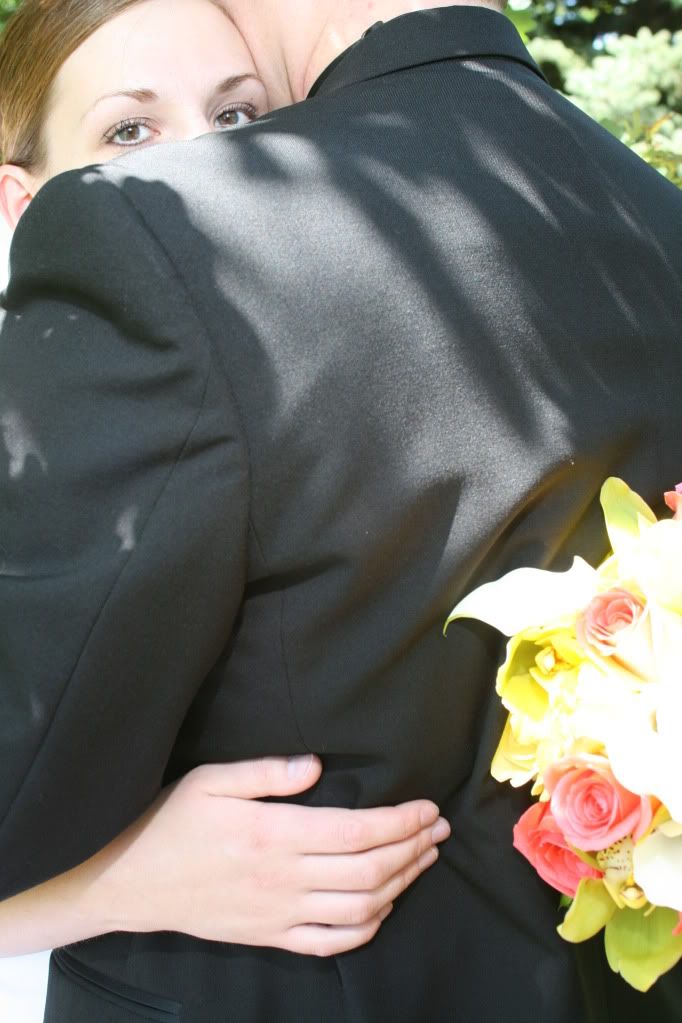 Happy Blissful 7 years! WOO WOO!