"Fallen in Chocolate 5k" was a fundraiser for Alli's friend, Kalina who has ovarian cancer. You can read her story
here.
I am amazed at how people who have cancer can have such a positive outlook on life. She is beaming with life and is SO SO SO sweet.
Here are a few pictures before/during/after the race taken by Chase. You can see the one's my dear friend Alex took
here.
She is donating money that she sells from the pictures to Kalina and her family in her fight.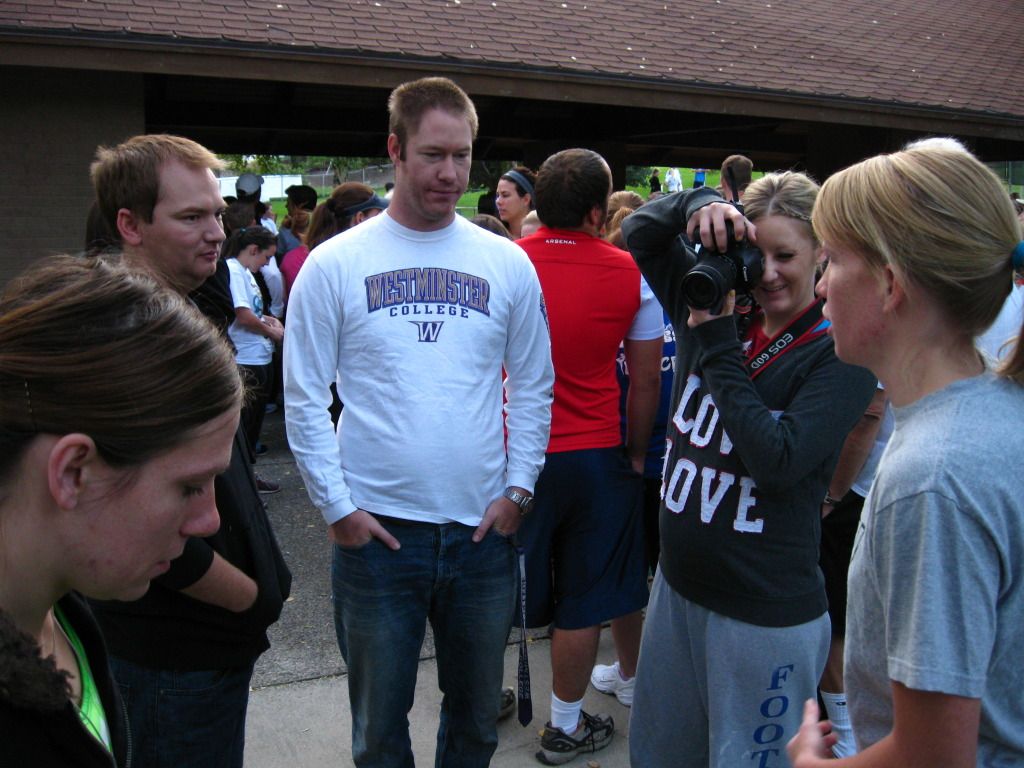 Alex getting ready for lots of good race pictures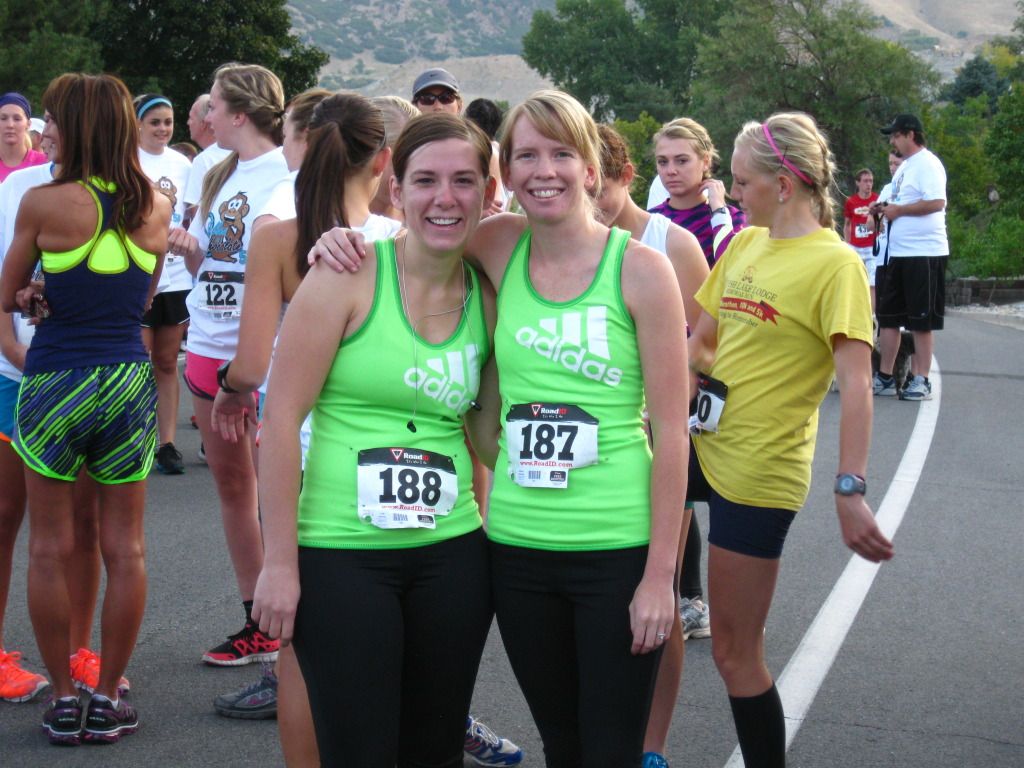 Alli and I
Pre-race - matching capris and matching tops... Yeah we're twiners! :)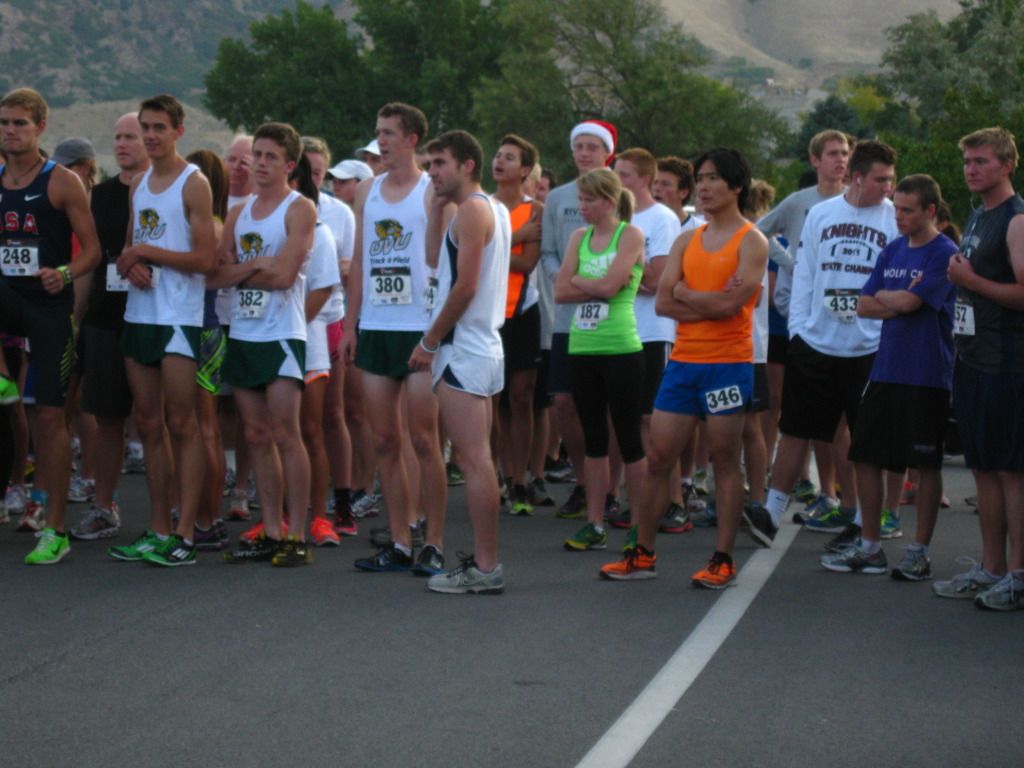 Pre race - listening to Kalina give thanks for everyone that is participating.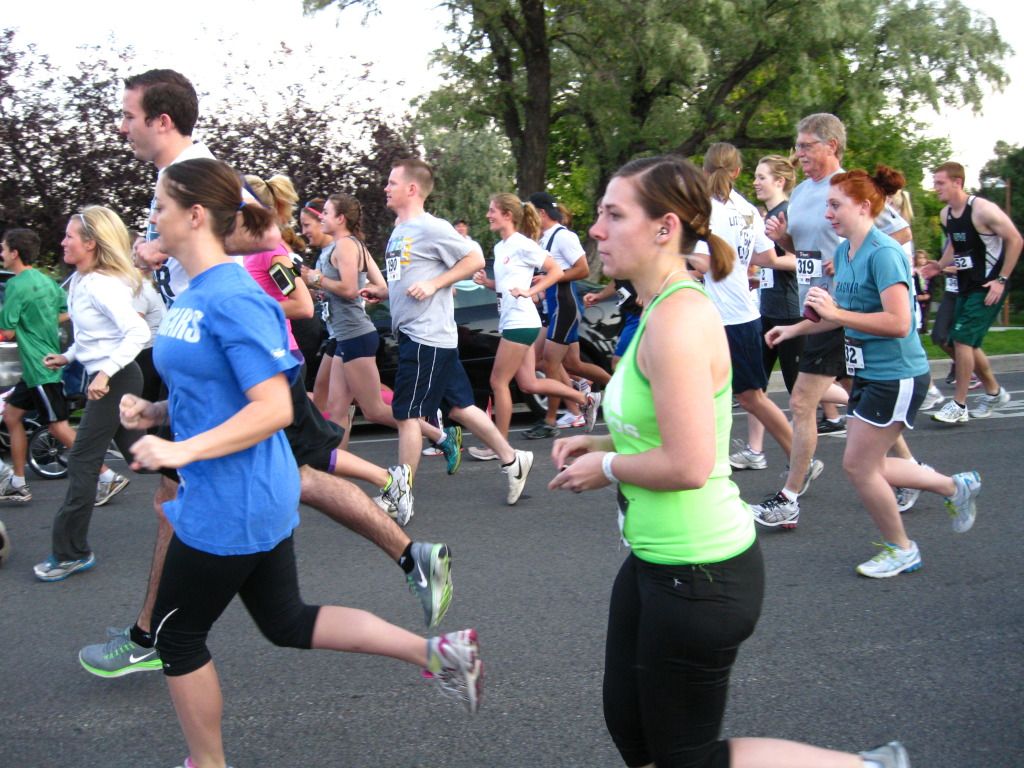 Getting ready to run! :) starting my time.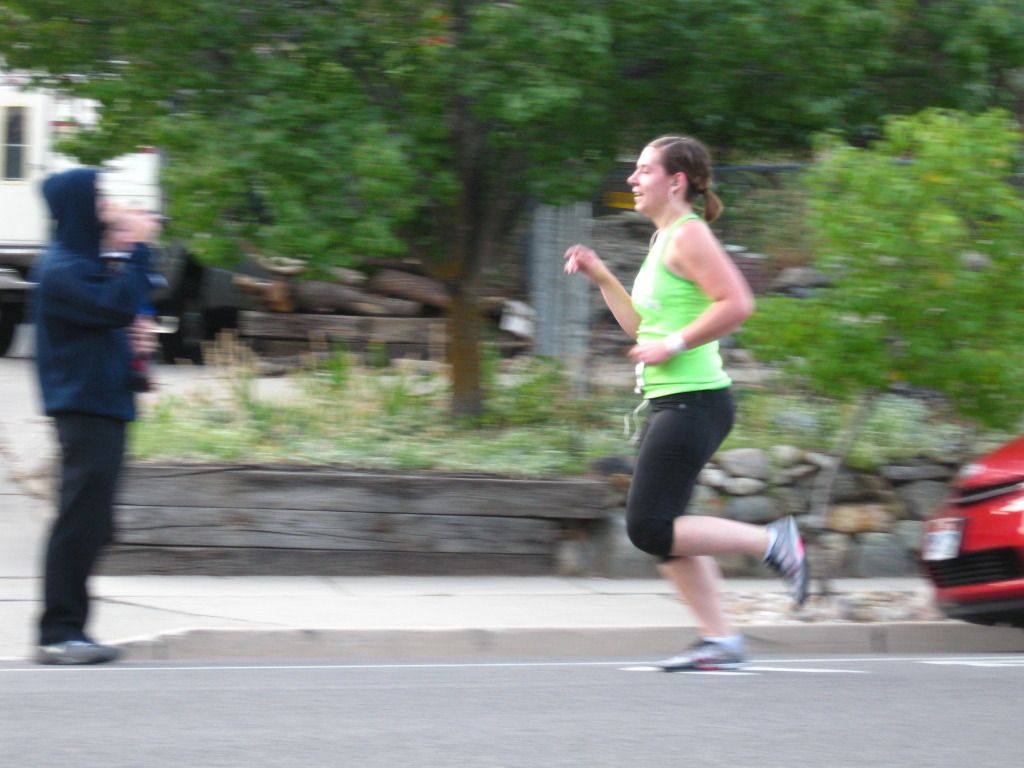 We did a loop and came back around past the finish line then did another loop and came back to the finish. This is the first loop done. LOTS and LOTS of hills! Hip flexors and calves are killing even after 4 days!
Alli coming in strong
She has an awesome husband who supports her (you can see the back of him in the left cheering her on)
See the "I'm going to puke" face, every race. :)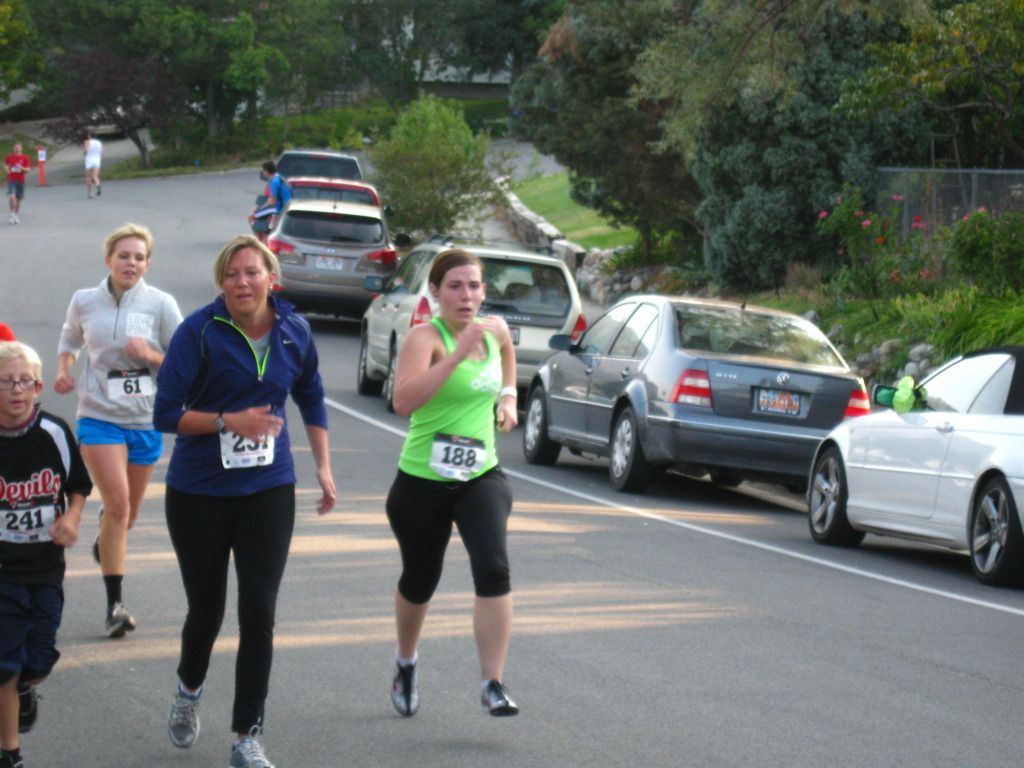 Sprinting! Wanting to beat the lady to the left of me in the picture. Which I did...
I didn't get my PR, but I'm getting faster - with the amount of hills that we had too!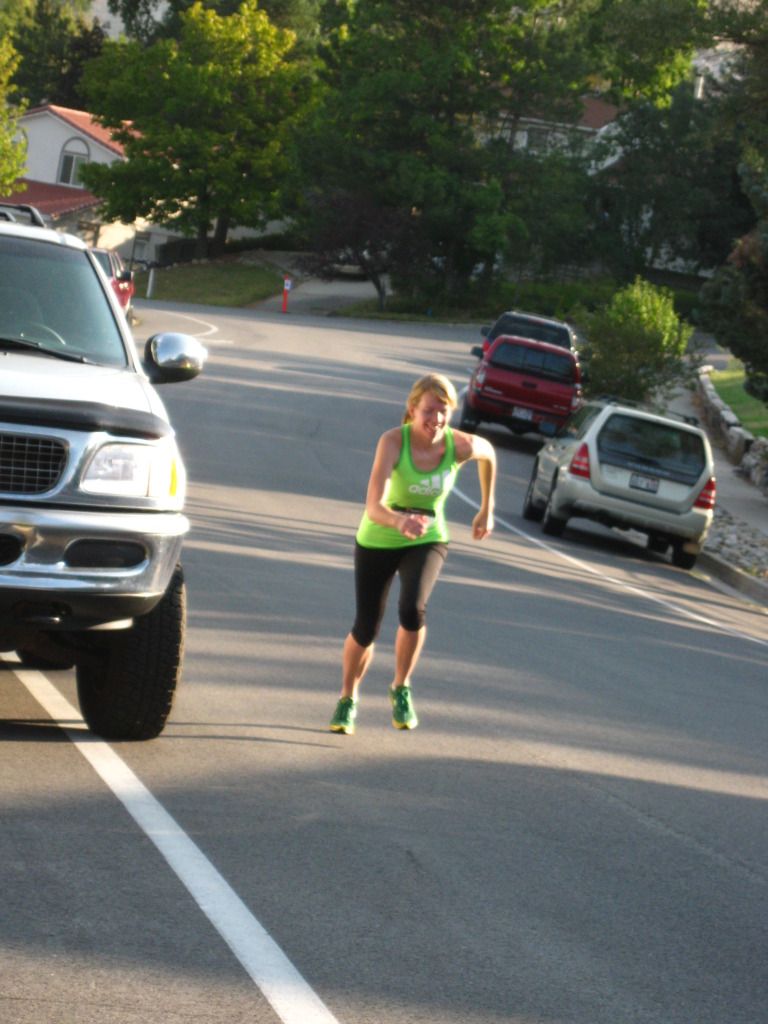 After running and cooling down for a bit, Alex wanted some good finish line pictures. :)
Running together as friends. :)
Alli is definitely smiling more than I am. :)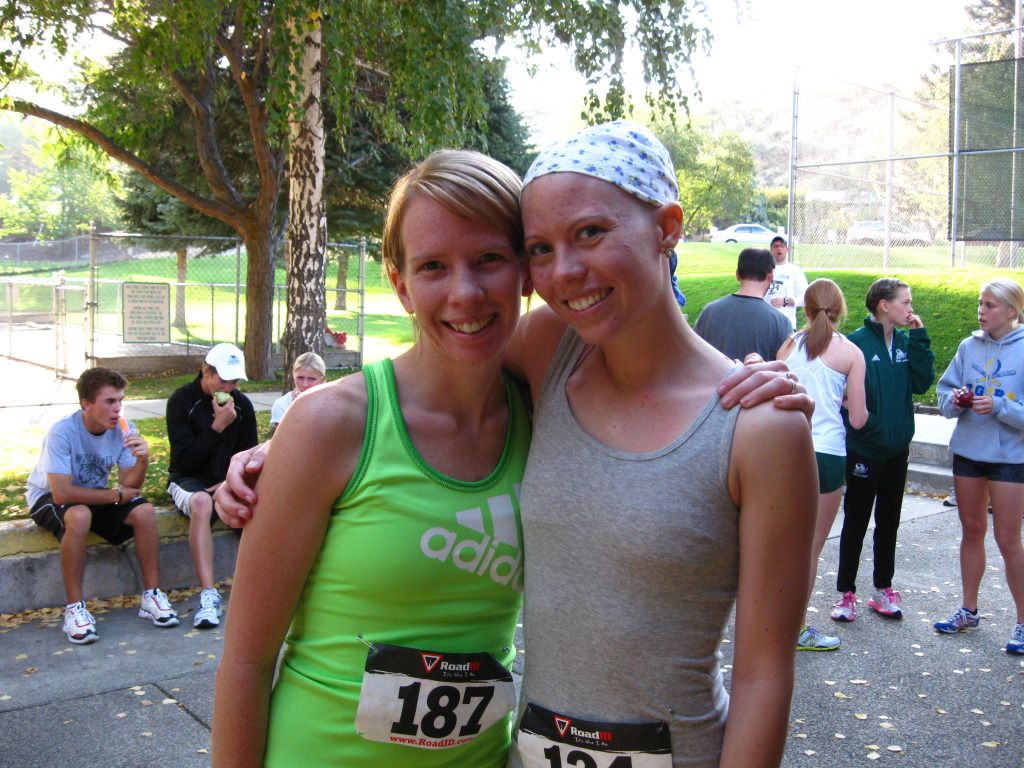 Alli and Kalina. Kalina even got her post treatment PR! :)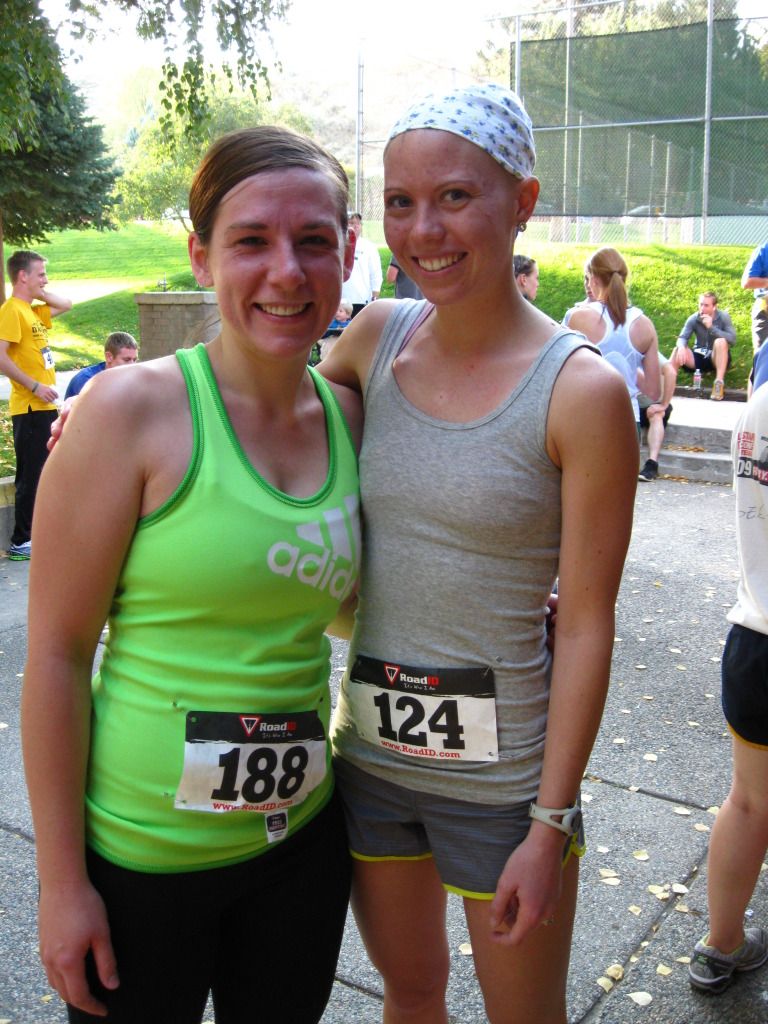 Even though I had just met Kalina, she was such a sweetheart to me, and couldn't thank me enough that I came and supported her in her race! :)
Me, Kalina, Alli
I had a lot of fun, even though those hills are killing me today! Oh my time was 31:28, not my best, but pretty good since there were several hills. Me + Hills = killer body! ;) Can't wait for the next 5k! Which one will it be? :)