I'm a guest blogger over at Scrapbooksteals.com blog today! You can check it out the
blog here.
I'm so happy to be posting here again at Scrapbooksteals.com! I went on a wonderful vacation this past summer and was excited when they gave me
"Makin' Waves" by Imaginisce
. It goes SO well with my pictures! :) I love how this kit is packed full of details and cute summer sayings.
The paper I used for my first page was perfect for the beach trip we just took. I thought the cute boy and girl in their swim attire matched perfect with the hubby and I in our swim attire.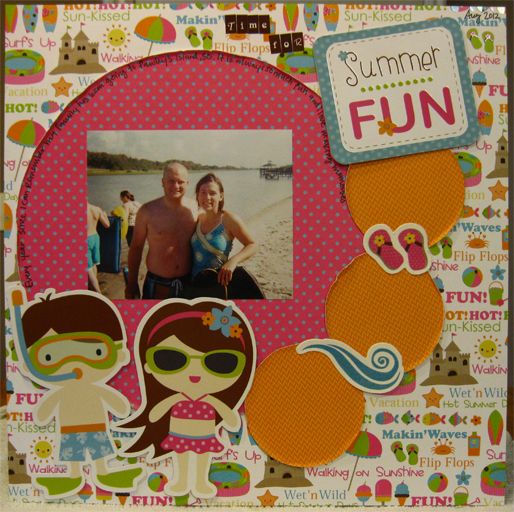 The next page I included all the backs of the paper in a hexagon shape using my silhouette--which I bought from ScrapbookSteals.com! The shapes were perfect for adding multiple pictures to a page, which is what I'm all about!
Finally, I created a card; what's a project without a card?! It's bright and fun and is perfect for accompanying sweet summer treats to a friend or family member.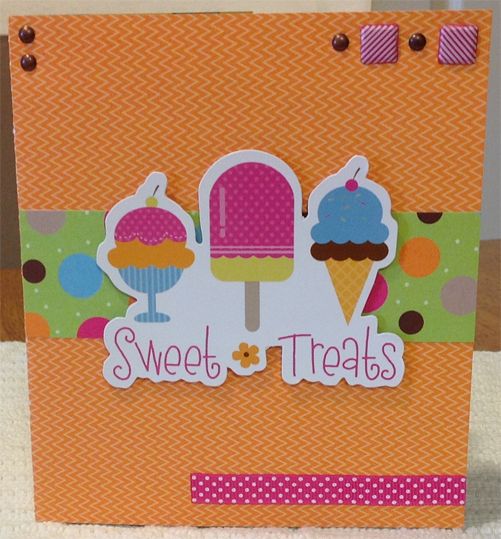 Thank you so much Kristy and Brittany for letting me guest blog, again! Hopefully I'll get to do it again soon! :)