Day 3 started off with us going to Denny's for breakfast and hitting up Ross, where Alli & I got some super cute shoes. After that we took the tram up to the Venetian and picked up our tickets to go see that night's performance of Phantom of the Opera.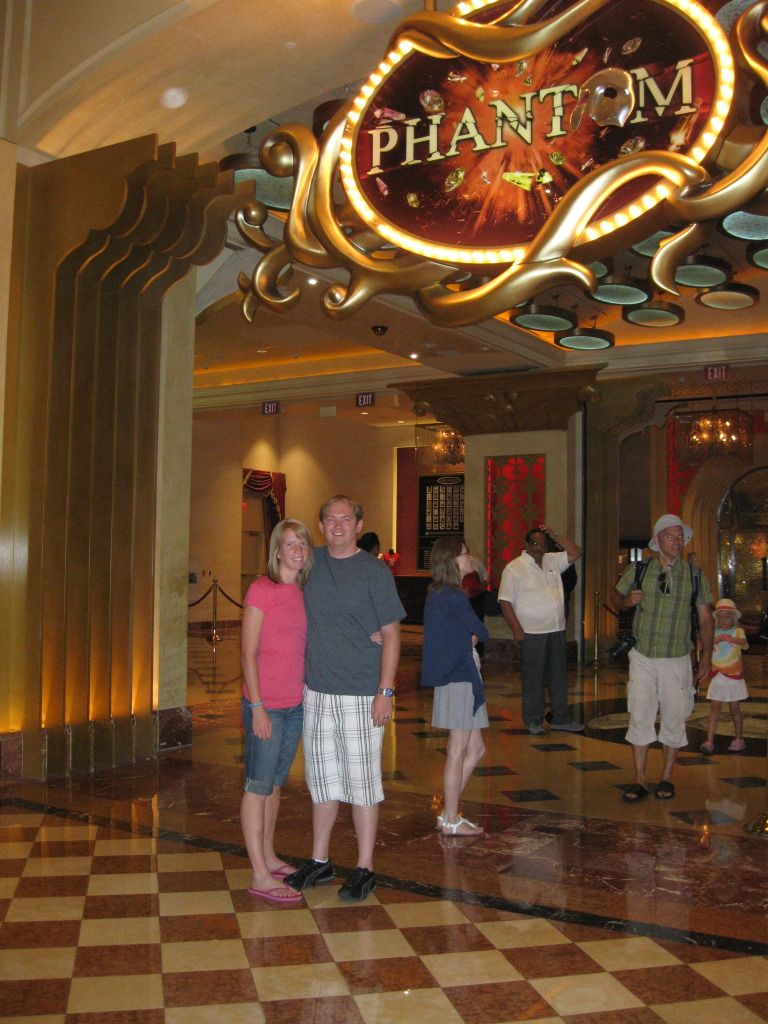 After we picked up our tickets to the show we rode the tram back to our hotel to change and go to the pool. We get down to the pool and it was hot and ridiculously crowded. We get into the pool and the pool was all foggy from all the sweaty people. It was really gross and I WAS NOT impressed. Plus they allowed booze in the pool. It wouldn't have been so bad if they had a kiddy pool where alcohol wasn't allowed, but whatever. I actually like to play in the pool not just stand around talking.
After the pool (like 1/2 hour - seriously how lame it was) we went back to our hotel room and watched some Olympics. Then got ready to go to see Phantom.
Alli and Me - Chase's fingers.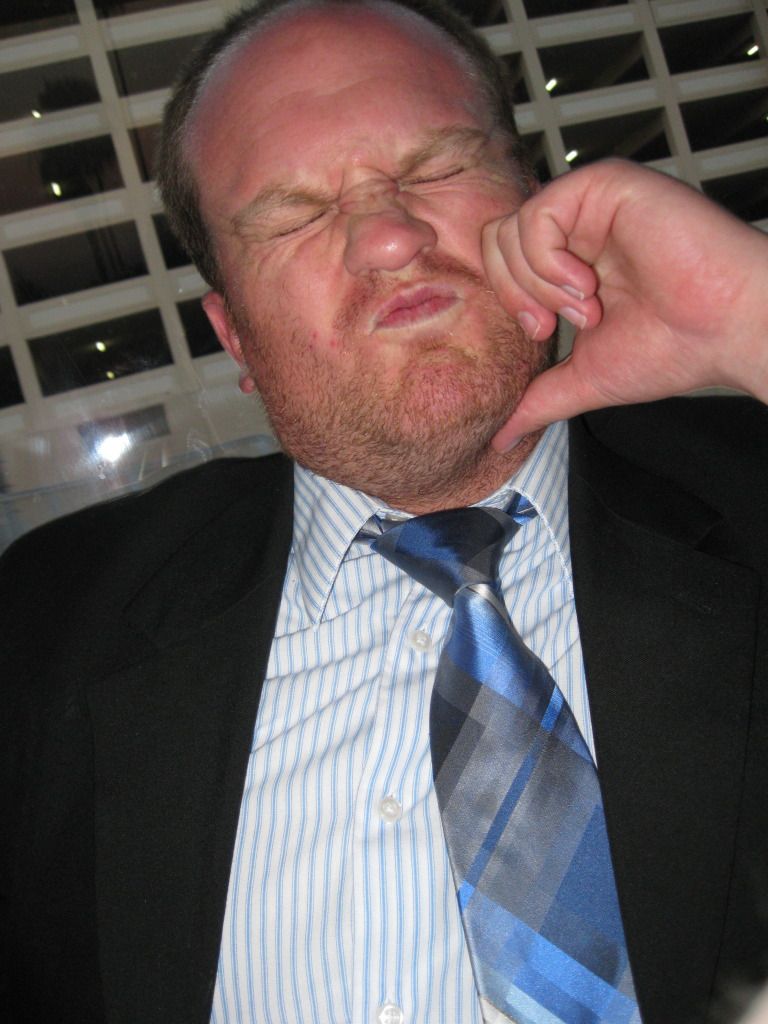 Love the face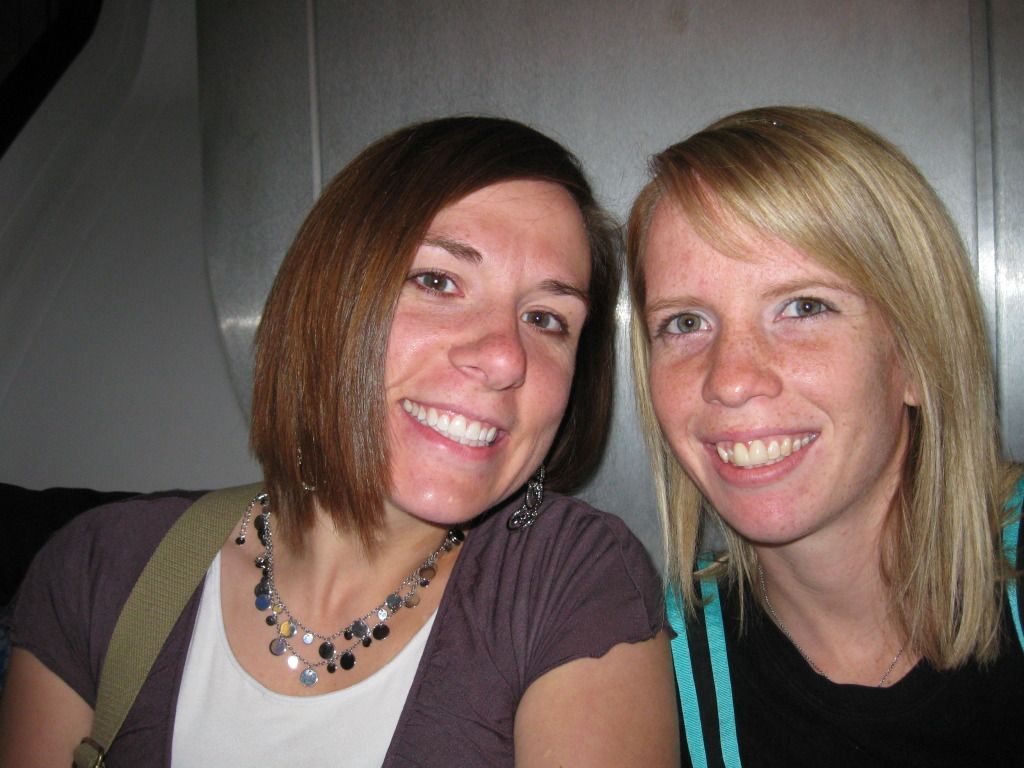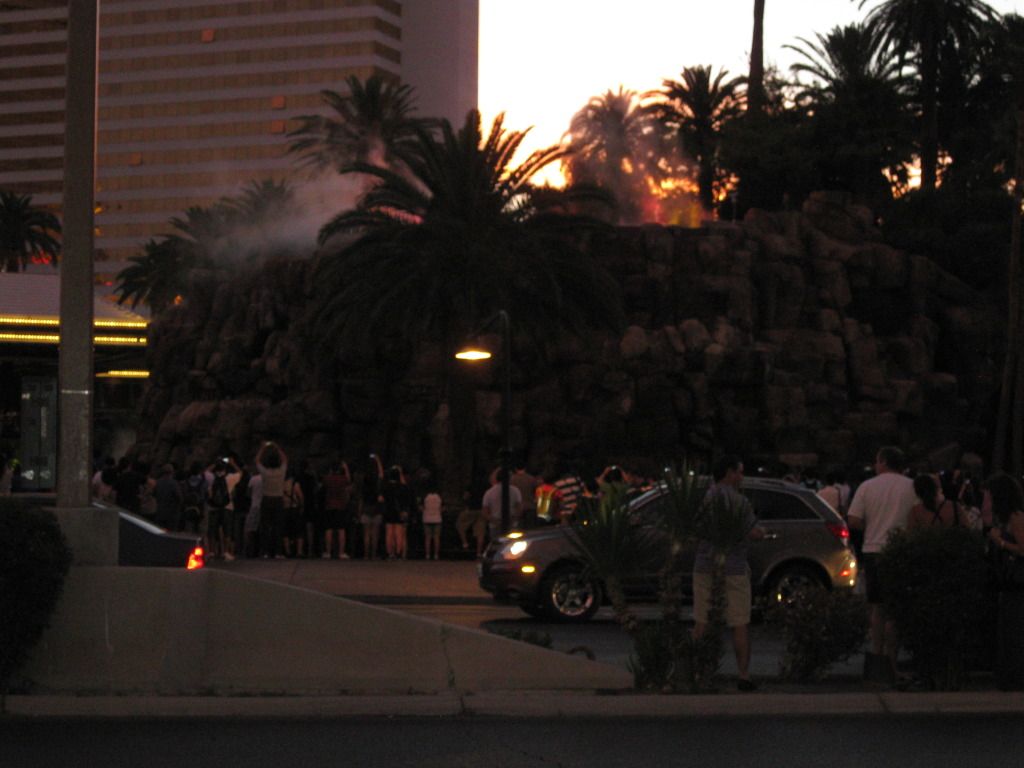 The volcano - not as cool as what I remember the last time I saw it.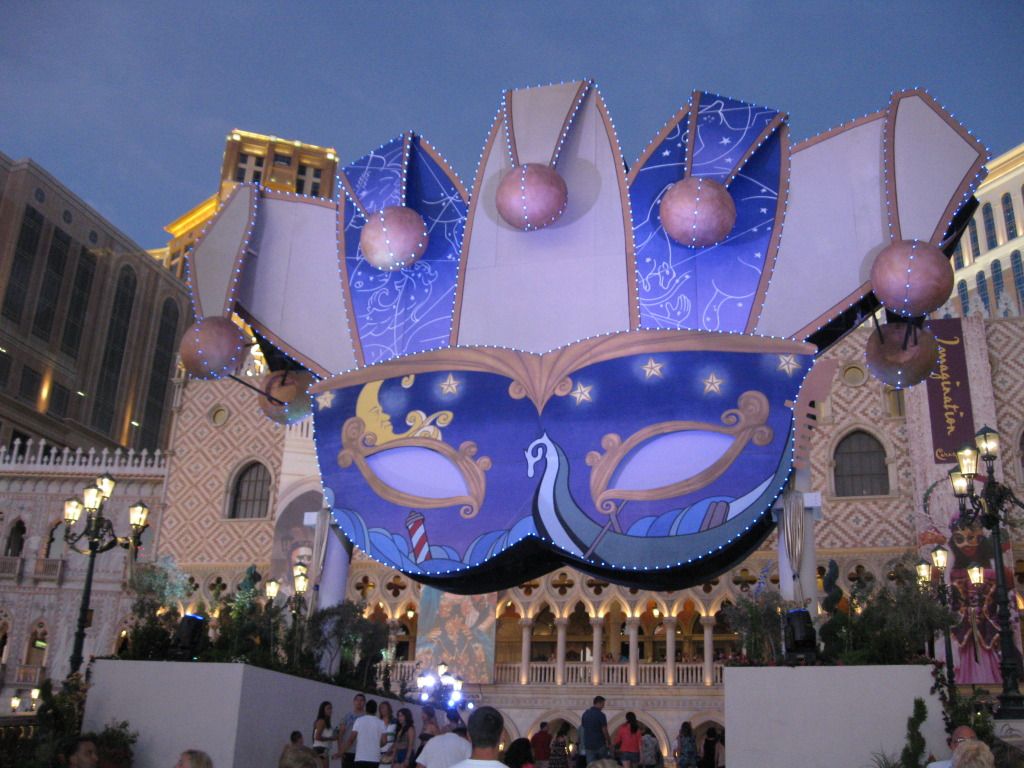 The Venetian
We had a little time to kill so we went to a few of the shops there. Chase loves Twizzler's and we found a huge bag at this shop. :) He was so excited! :)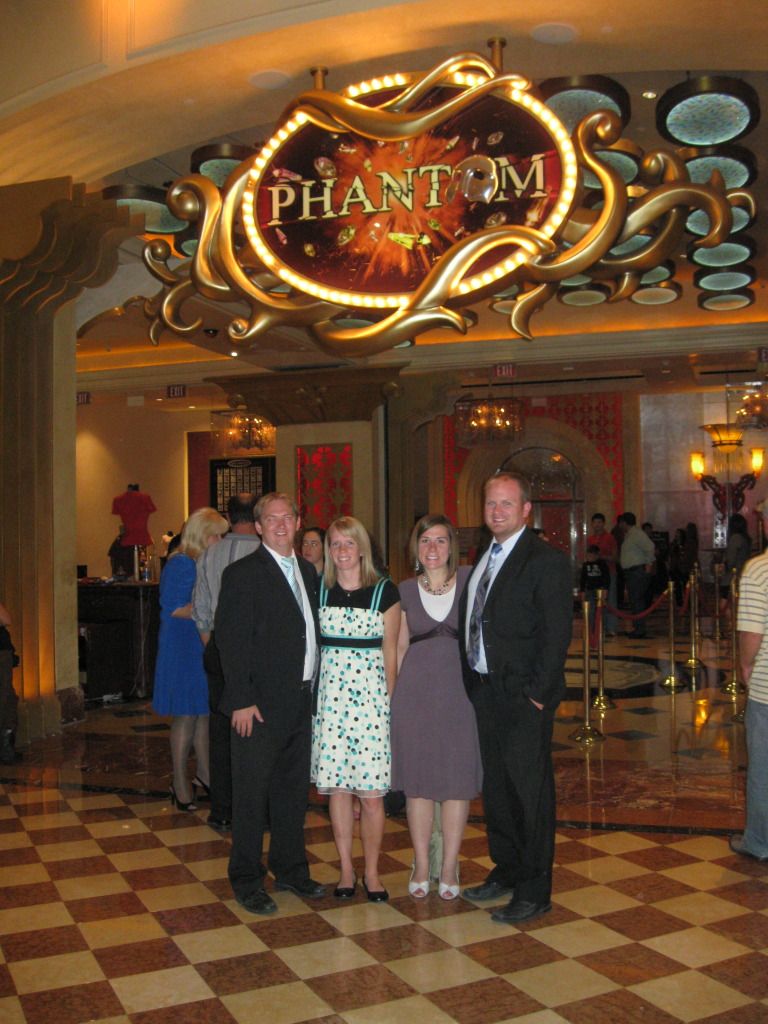 All of us in front of the theater.
The next day we headed home. We stopped in Beaver and took a few pictures at a huge rocking chair.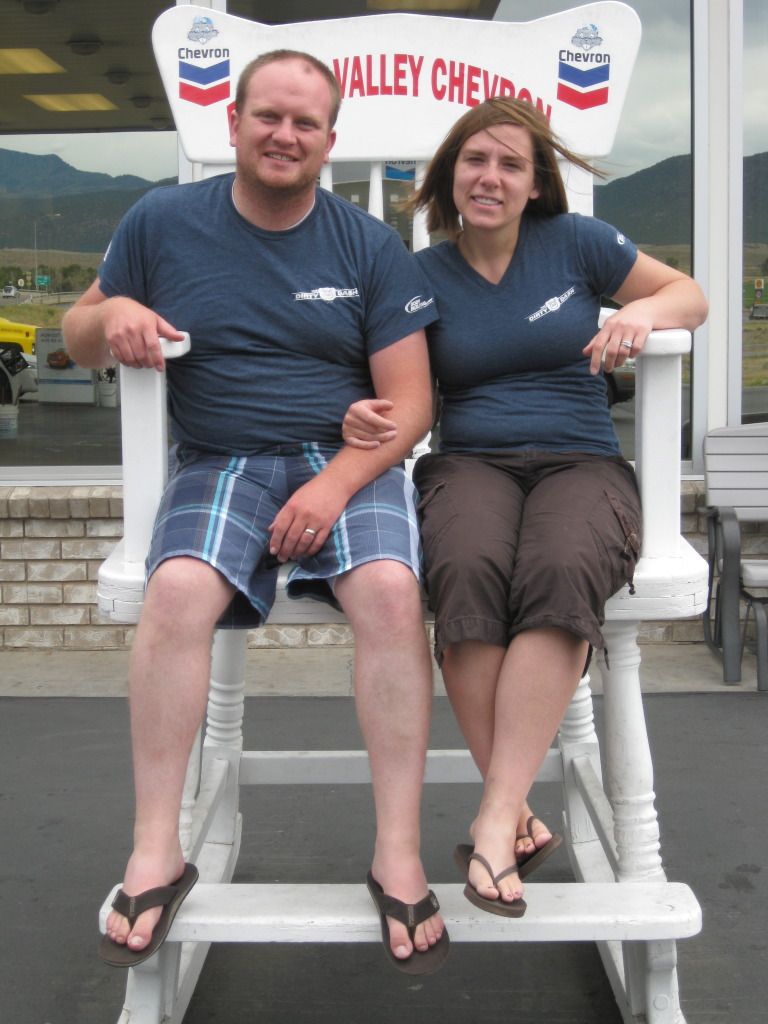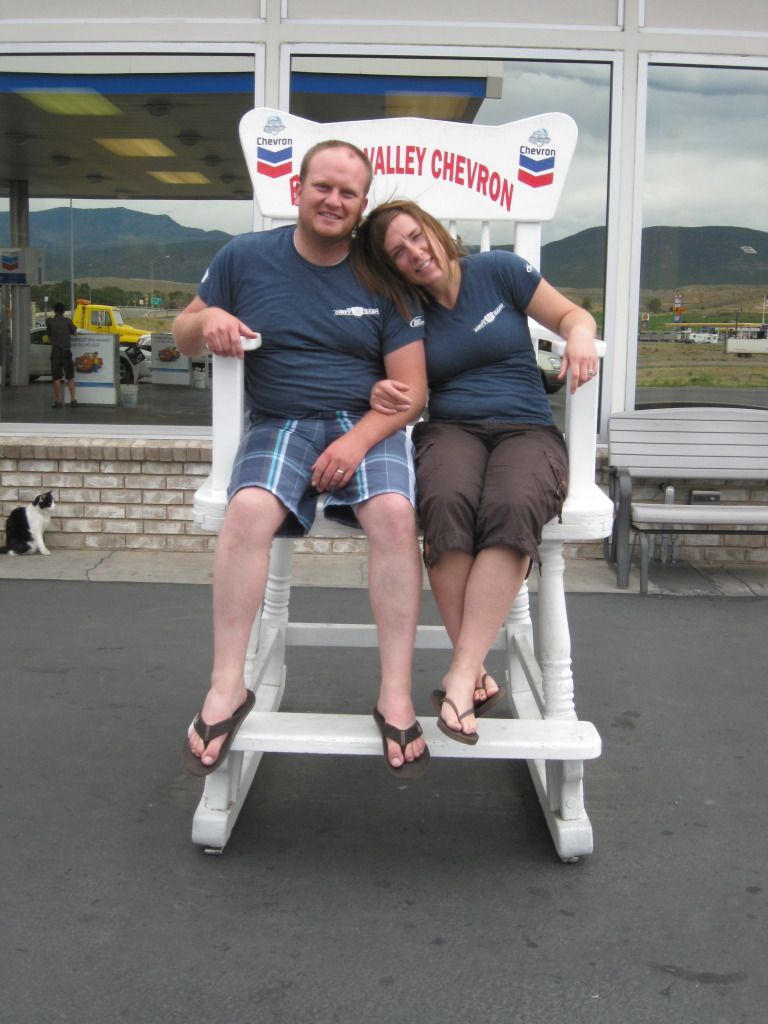 We had a lot of fun! Hopefully I won't get lung cancer from inhaling so much cigarette smoke. I probably won't be back to Vegas for a long time. Well, I guess I just said all that should have stayed in Vegas... :) opps!