In Utah we have a holiday in July called Pioneer Day. It was the day the pioneers first arrived in the Salt Lake Valley. This is celebrated on the 24th. Well Real Salt Lake had a soccer game and a fireworks show afterwards on the 21 in celebration of this holiday. We bought really cheap tickets through KFC, $15 a seat. We had a lot of fun spending time with Alex, William, Brad, Alli, & Logan and his date Tegan. Here's some pictures to share:
All the Supporters threw streamers at the beginning of the game. It was pretty sweet!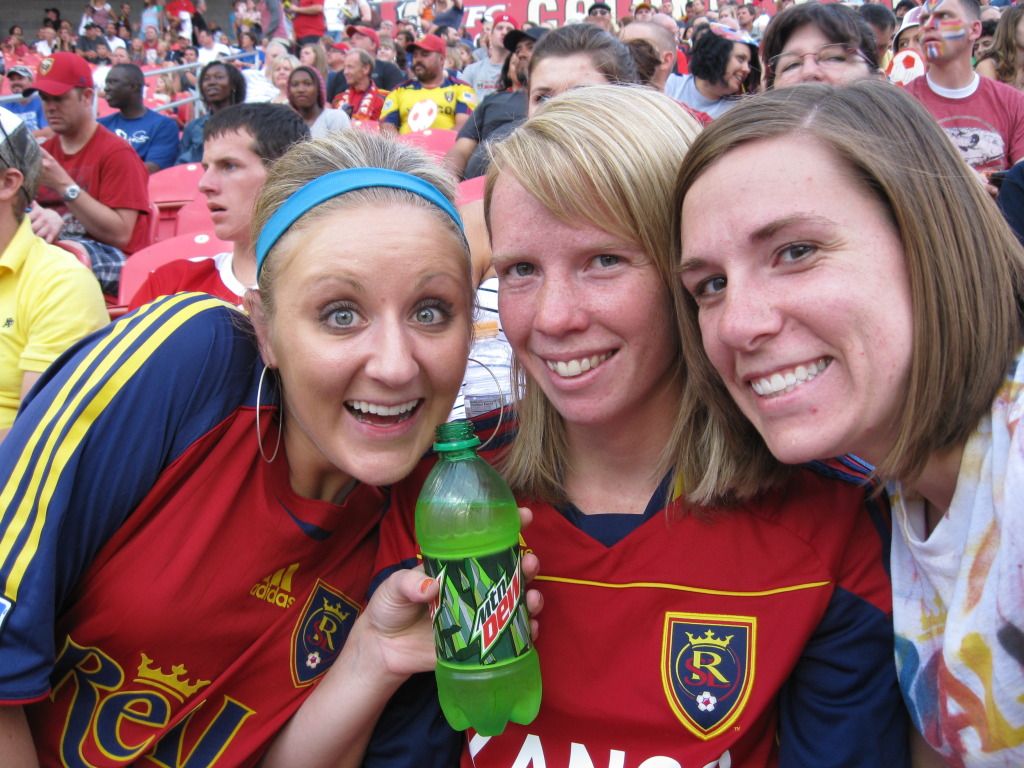 Nacho's! Yum!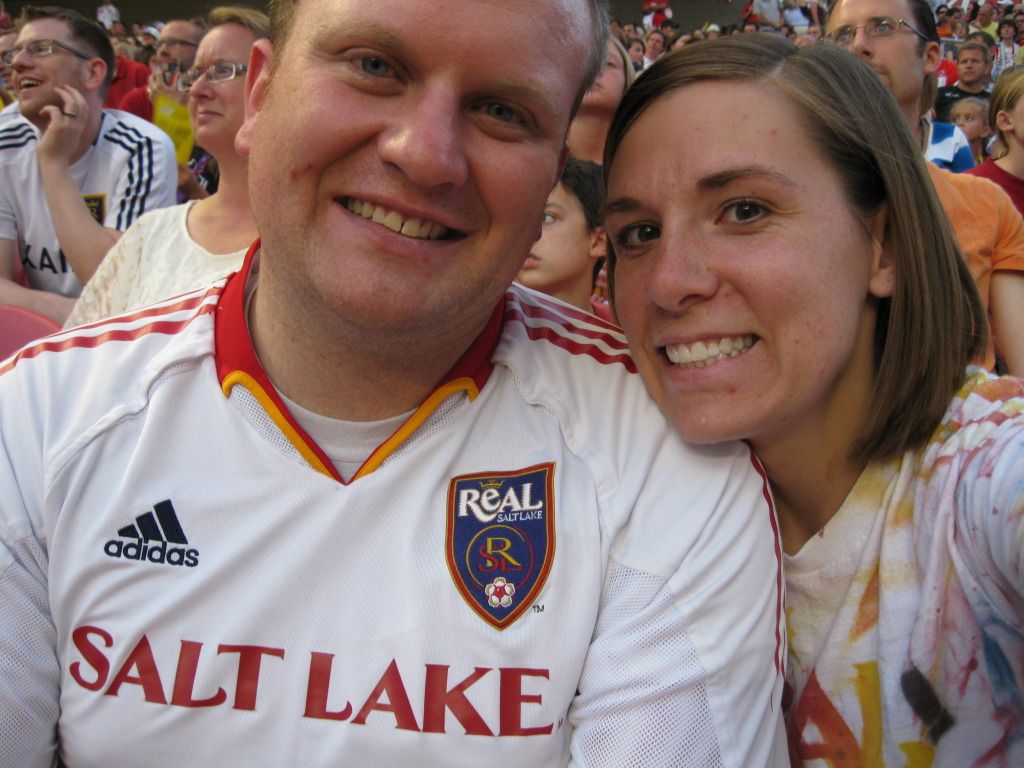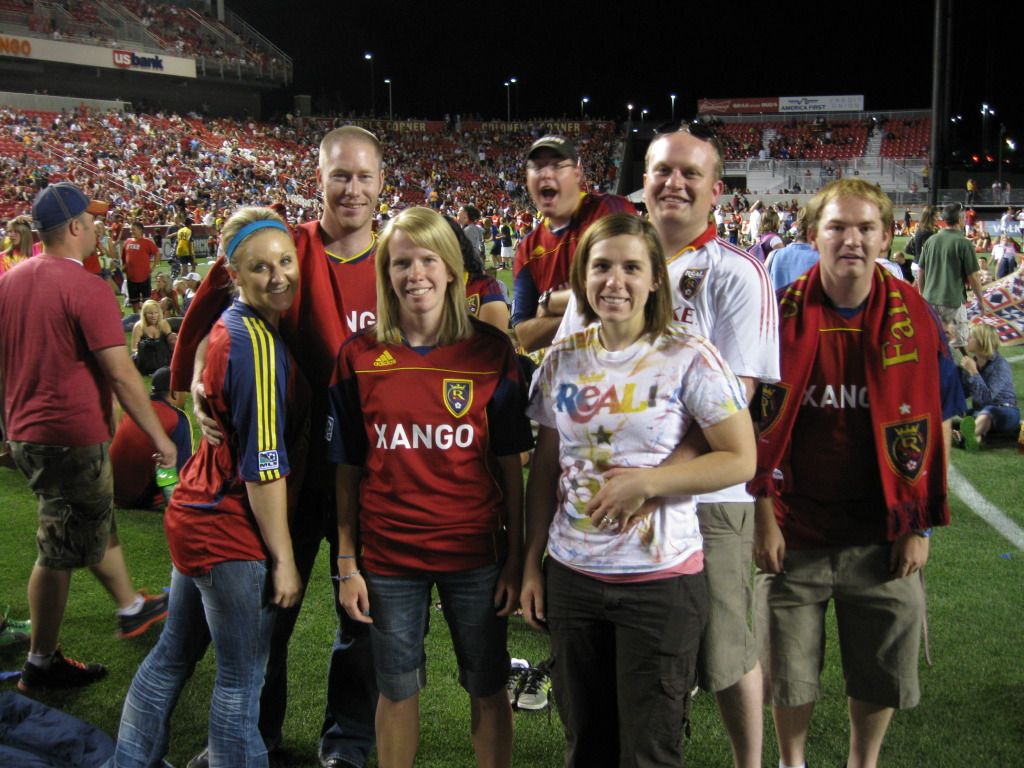 Totally got photo bombed by the guy. See him?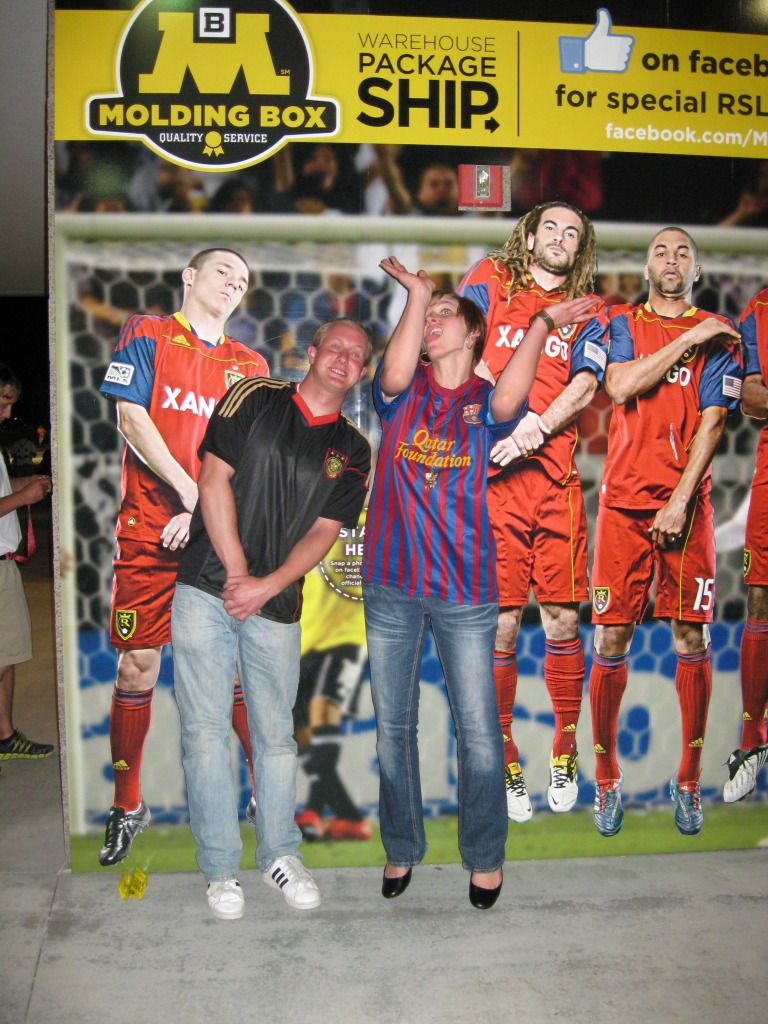 Logan & Tegan jumping it! :)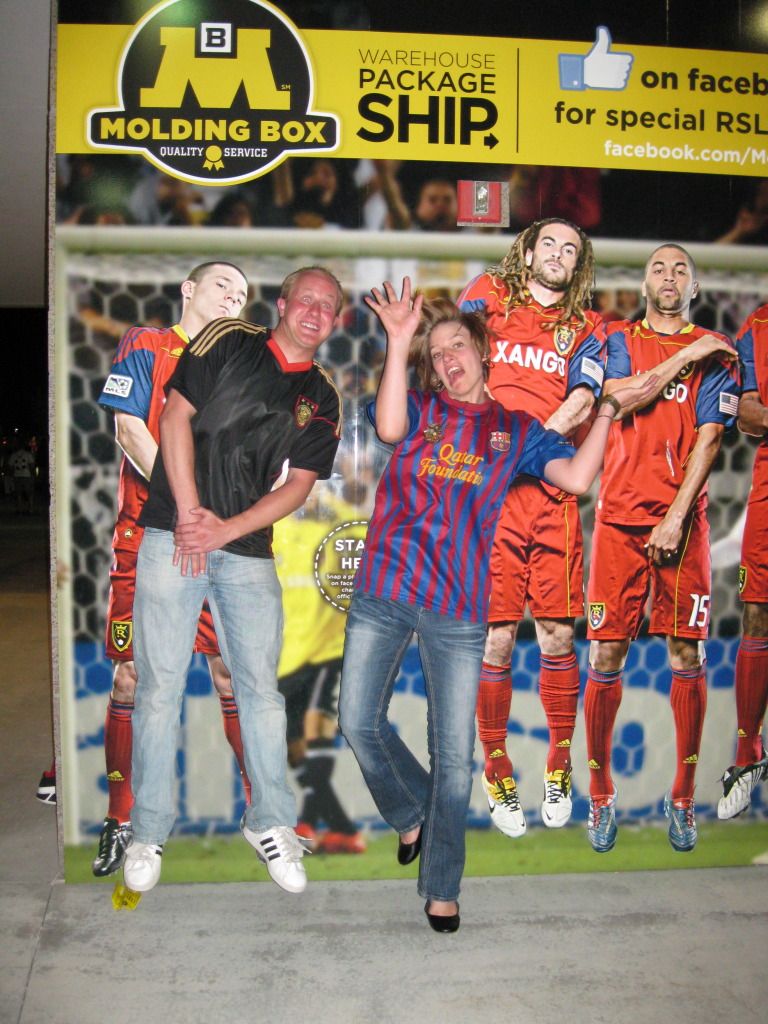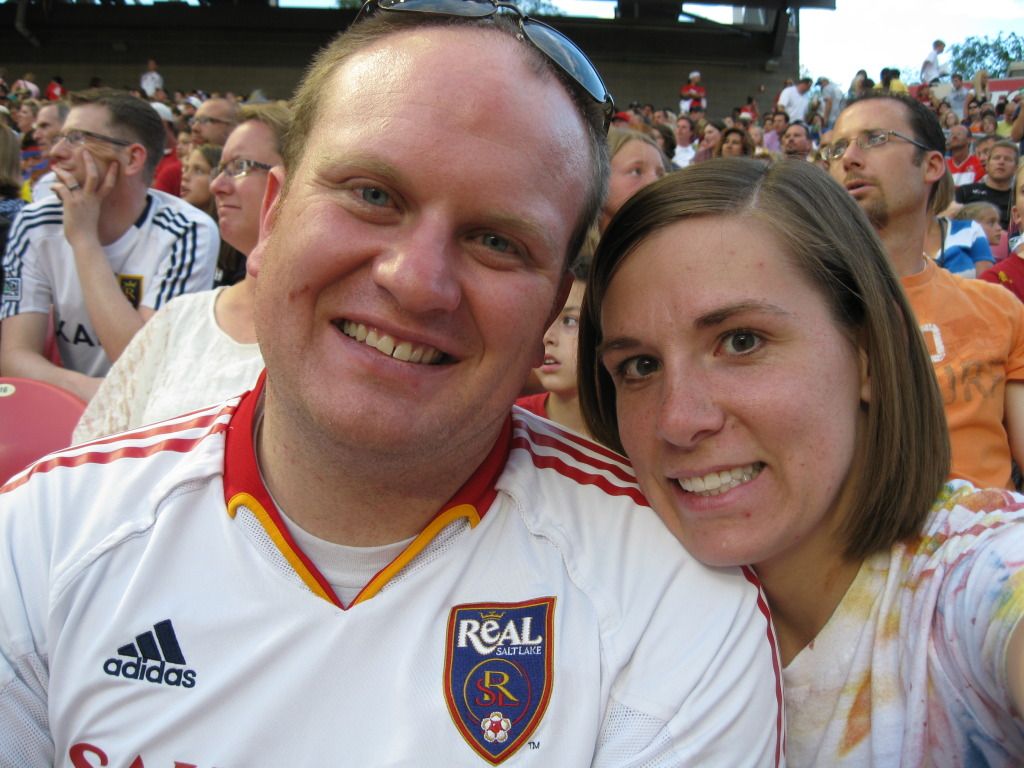 One more of us for kicks and giggles! :) We love going to these games and will definitely be getting season tickets next year! :)