Yeah, so a while back I won a
Pretty Paper Party Class
that my friend Paige had a giveaway for back in October of last year. Since it's online and a forum you don't really need to sit down and do it in a month. You can take your time. Obviously I have been taking my time... Because I'm now on prompt 1. Lame right. Well I gotta start somewhere, so obviously it's the beginning. I haven't posted many of my layouts that I have completed, mainly because I am too scared they aren't as elaborate as most scrappers. Shimelle gave us 4 layouts and we can copy them or just have fun and create our own variations of them. But, the goal of the paper party is to use the scraps that we have.
I tried not to be simple with them, and add more than what she gave, but it's so dang hard for me. ugh!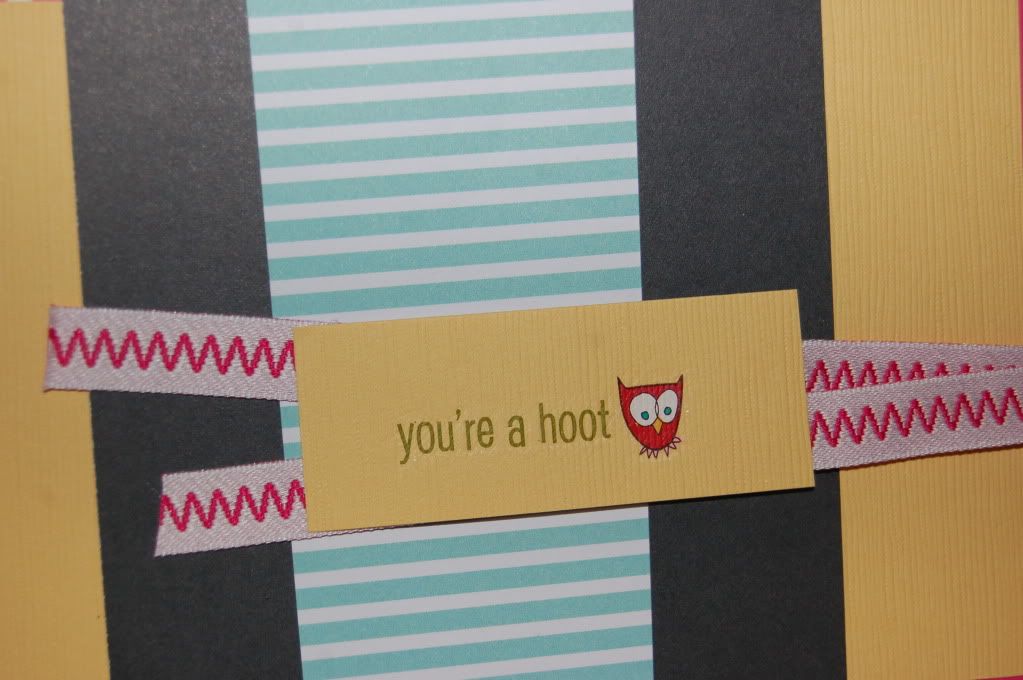 You're a Hoot
This seriously is my first card that I have actually made that looks cute. The majority of the paper is from the teen line from AC
Then the goggie wanted to join the fun! :)
Tutu's & All
This one I thought was my best one. Even Chase agreed.
This one was my first one, then I slowly started getting better. lol
Girls Camp. That's really what all of these layouts are about. I just picked some pictures that I had in a pack and cut them up! :)
I just used regular pen on all these. No use using a fancy pen right?
Then you get a really cute goggie! Who wanted to be in most of the pictures.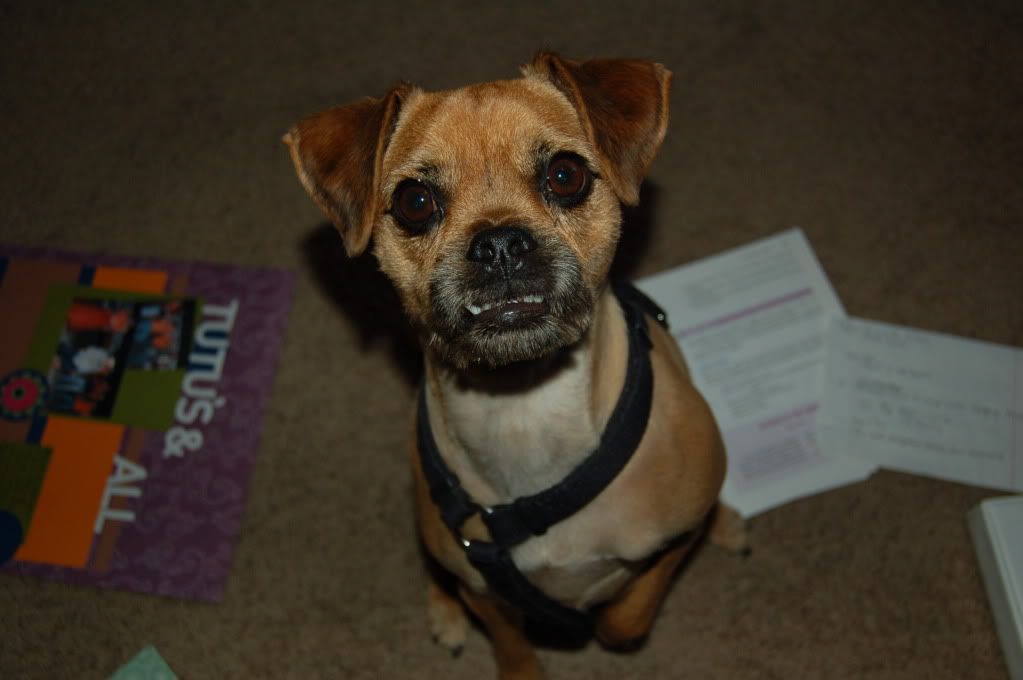 Then lets do a close up because he's just so darn cute! :) and smiling even! :)
What do you think? I really don't know what the average is when it comes to creating scrapbook layouts. I want to get better and be a better crafter but sometimes I feel like I rush too much and then I don't get the best that I wanted out of it. Or the design in my head isn't what I wanted it to be. Does that ever happen to you? Or am I just the only one?
P.S. I have some exciting stuff to tell you about. I think it's a great idea and can't wait to share. But that will have to be a different post. :)