A while ago I signed up for a site called Expo TV. Where you can upload videos of you reviewing products. I did a video of Hurley doing his speak trick.
They also have what they call Tryology. Where they will send you a product, you try it out and then upload a video to their site. Well I got it in the mail a little over a month ago.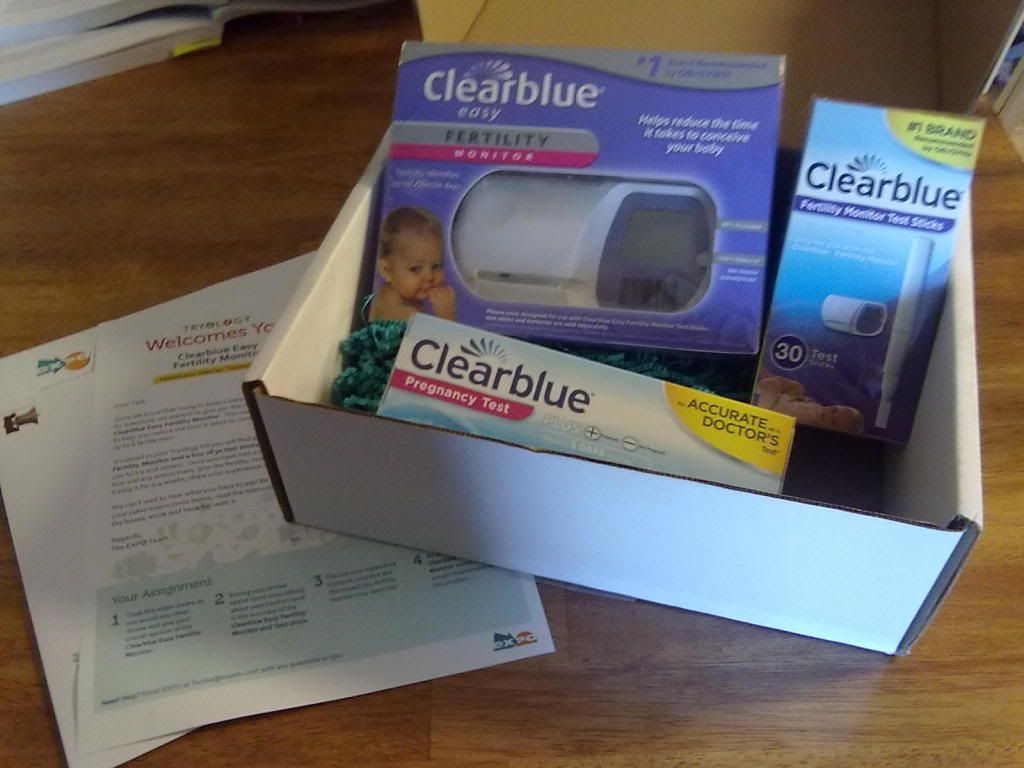 It is the Clearblue Easy Fertility Monitor. It came with the digital monitor and a pack of 30 test strips as well as 1 pregnancy test.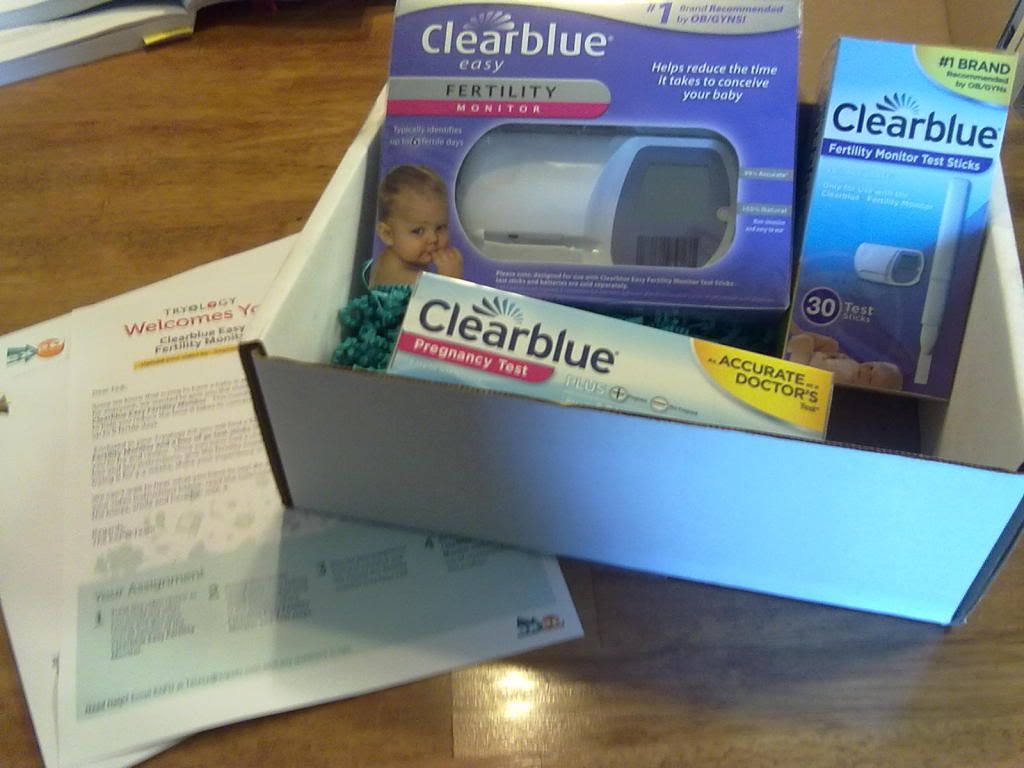 I'm still debating on whether I actually like the product or not. It was frustrating for me at first because it has you put in the start of when your period is (only goes up to day 5), instead of the day that you are on right now. So if you miss the beginning of your period (to day 5) then you have to wait till the next month. The other downside is, if you are interested in this product then you have to have buy the monitor ($140-$160) and then the test sticks which are like $30-$40.
I hope all women know that the start of their cycle is the first day of their period.
I have used ovulation kits in the past, and they work, just don't buy the cheap ones! It does work the same as an ovulation predictor kit. It also gives you low medium and peak times of your LH hormone. Which is cool, because it seems like you have more chances of pregnancy then just waiting for the line on the regular ovulation kits. That line only tells when you have ovulated.