I have been trying to remix my closet. Not buy clothes unless I need a specific thing. I learned about remixing from
Kendi Everyday
. She does 30 for 30 remixes every once in a while where you choose 30 items from your closet and you can only wear those 30 items for 30 days. Sounds pretty fun right?
Anyways I have been trying to put together different stuff so I can feel like I don't have anything in my closet to wear. So I came up with a few outfits (or the top half anyways - still not good with coming up with shoes to wear with stuff like this). I was going to wear earrings but my head was a little achy all day. Plus one of the massage therapists at my Chiropractors office told me once that wearing earrings can give you a headache.
Enough of me saying random stuff that I might regret. Here's my pictures.
I really love the colors.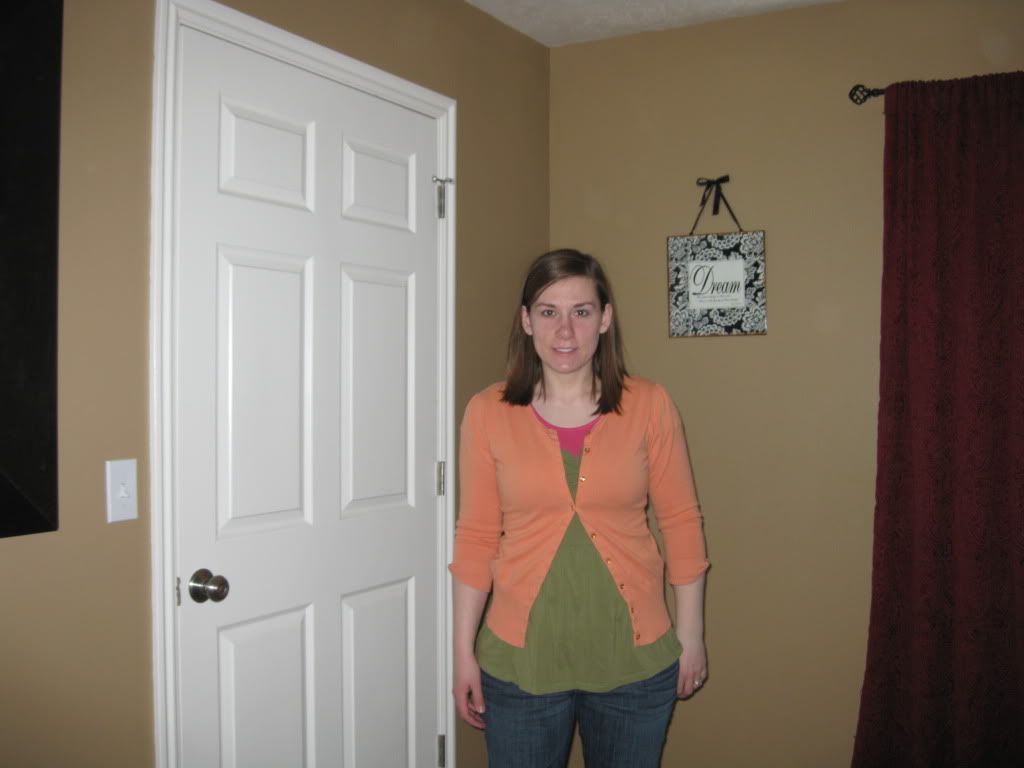 So this is me trying out the outfit in my wonderful bedroom since I didn't have someone to take a picture for me.


Here's another outfit with the same cardigan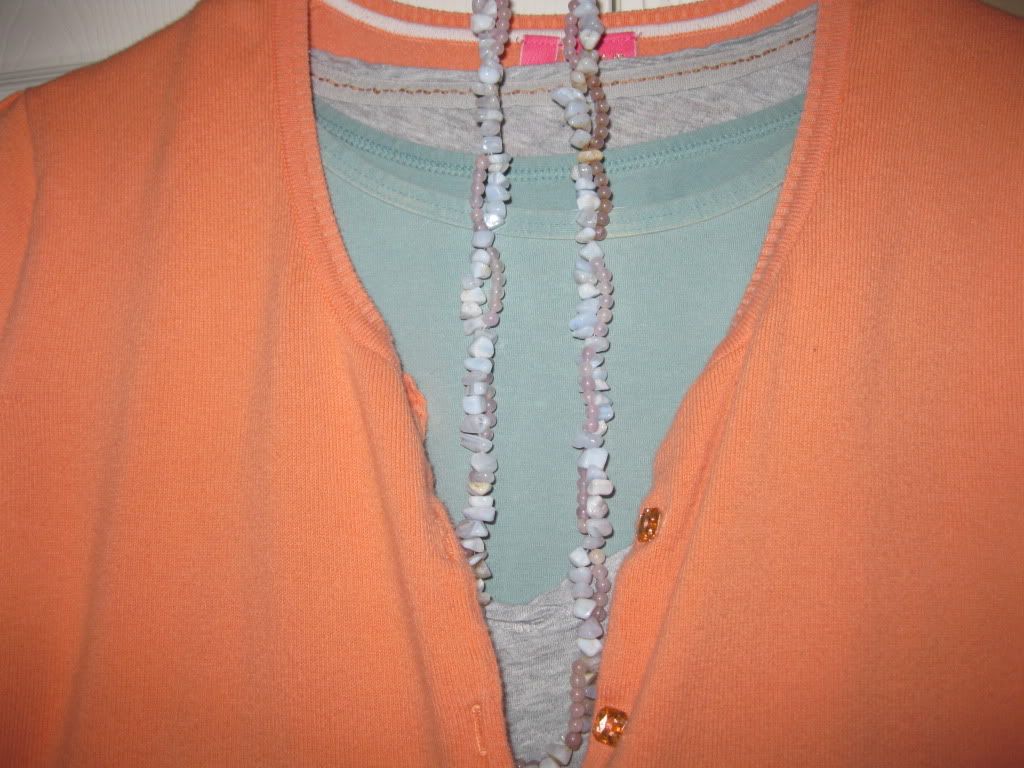 I have worn this a few times since putting this together. But now that the warmer weather is here in Utah, it's time to get rid of the cardigan, until fall.