This year, Chase will be 26. Closer to 30 rather than 20. I can't believe we're getting so old! 5 months till I'm 26!
I've been trying to make different cakes for Chase. Chase really liked the one
I made last year
. I wanted to do something different... So I found a pretty awesome recipe and helpful tips on how to make your own ice cream cake. If you want to learn how to make one like Baskin Robbins
here's the site
. Ice cream cake is my favorite and I remember getting them for my blizzard birthday's when we lived in Maryland.
We went out to dinner with his family for his birthday dinner, and knowing me I forgot to take pictures. It was really yummy, Chase's favorite, Red Robin. Plus he got a free burger! :)
I knew that the cake I made would last us a long time and we wouldn't even be able to eat the whole thing by ourselves. So I invited the family over on Saturday afternoon for a ice cream cake/birthday celebration. It was fun. Everyone enjoyed the cake. Chase even asked me if I would make it again next year. :)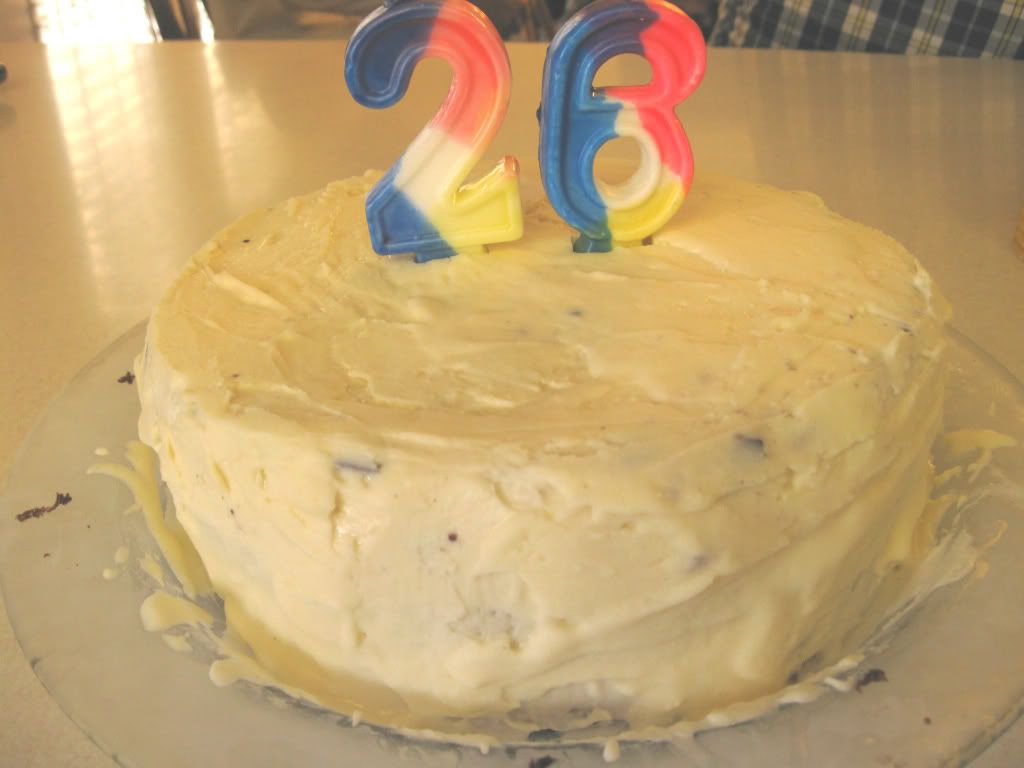 Happy Birthday to the love of my life! Hope this year is better than last!