It's really amazing how much we change after 4 years.
It was a Thursday morning I picked Chase up and we drove to the temple. We had to be there an hour early. We had everything we needed; witnesses, family, friends, a photographer, even a videographer, oh and a marriage license. It was the scariest day of my life. Our sealing together for time and all eternity was taken place at 10am at the Mount Timpanogos Temple in Utah.
Some of the things I remember... The sealer (bless his heart) had married Chase to my father - twice. :) One letter difference in our names. Then the last time he got it right! YAY! I honestly don't remember any of the advice that he gave to us. I remember I didn't get married in the dress that you see in the pictures. I did get married in white.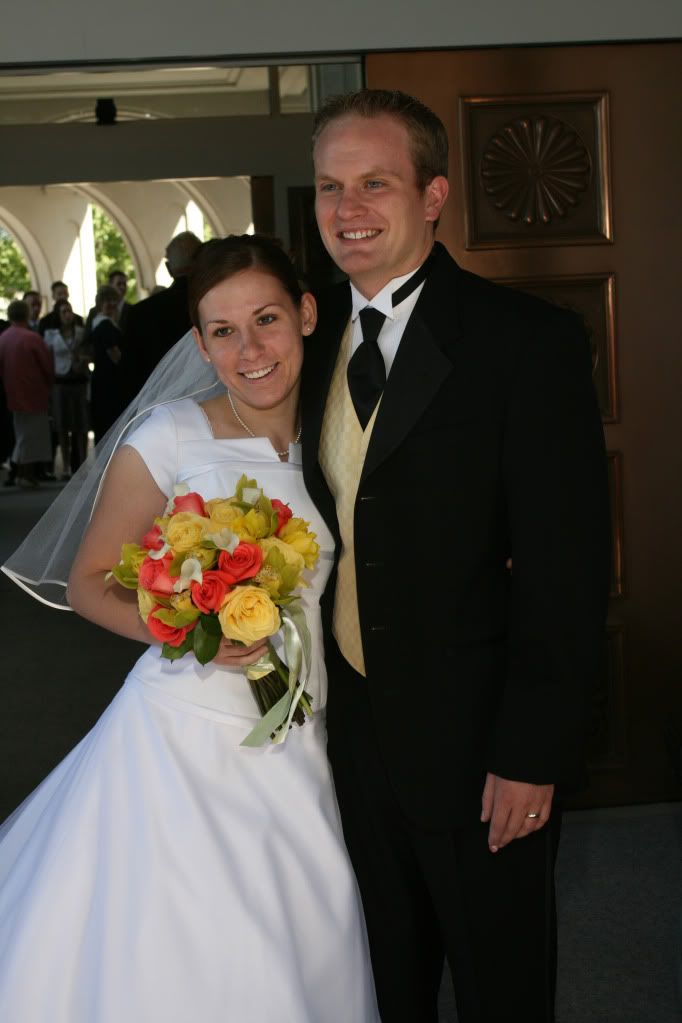 I think one of the saddest things for me that day was not being able to have my dad there to witness the sealing. But lets not dwell on that now. It was the happiest and scariest day of my life. My bouquet was amazing, my dress was perfect, and my family and friends were there. Plus I just married a pretty hot guy, and felt confident that I had made the right decision.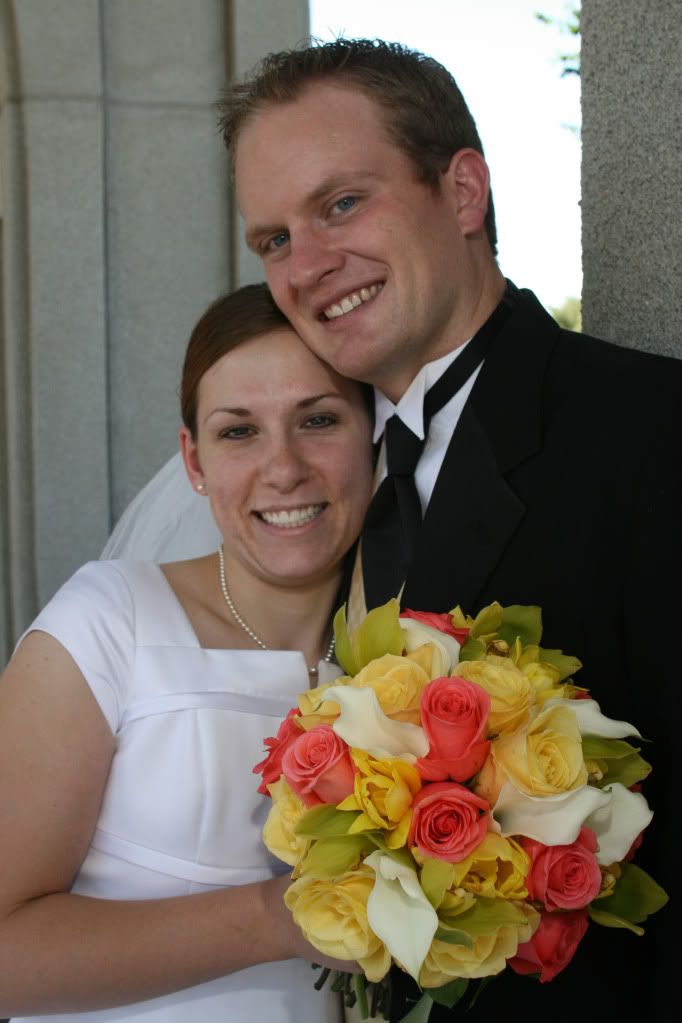 It's amazing to me how much we have grown together over the last 4 years. We have had some pretty tough trials that we have had to face. Thankfully they were together and we love each other just as much if not more.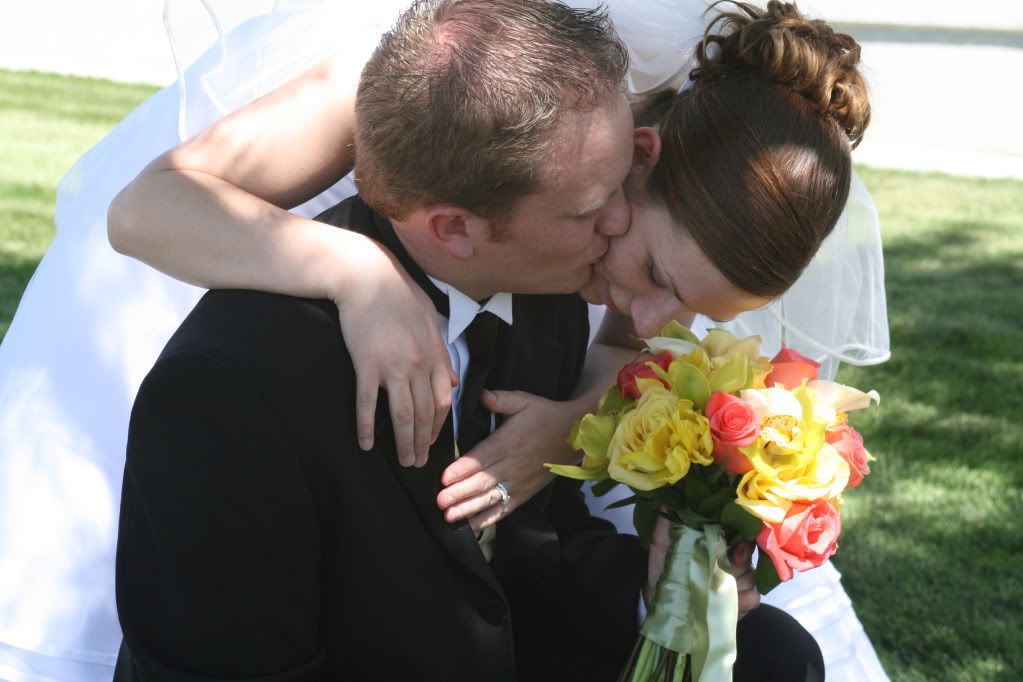 I can't believe it's been 4 years. I love you so much and can't wait to spend the rest of my life with you!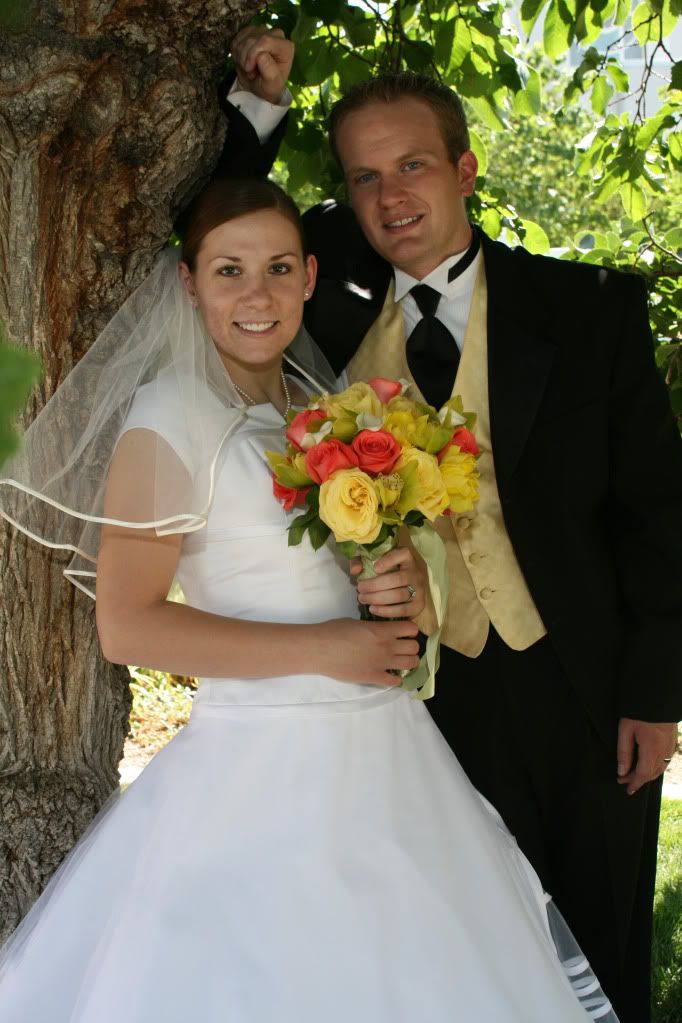 AND
a special thanks to this guy who helped get us two together! :)