We had a fun date this past weekend! I bought tickets to go sledding at Soldier Hollow off of
Screamin' Daily Deals site
a few months ago. Usually Soldier Hollow charges $20 per person for 2 hours. I got it for $20 for the both of us, THEN since I had signed up a while ago I also had a $5 credit. So it only cost us $15 for the both of us! $7.50 per person! That is definitely a "screamin' deal!" :)
This was our last picture it started raining soon after we took this and decided that was our last run, don't worry that's not the hill behind us. The hill was behind the guy who we asked to take our picture.
They had a really cool pulley system where it would pull your tube up the big hill! Thankfully we didn't have to walk up it because it was quite steep!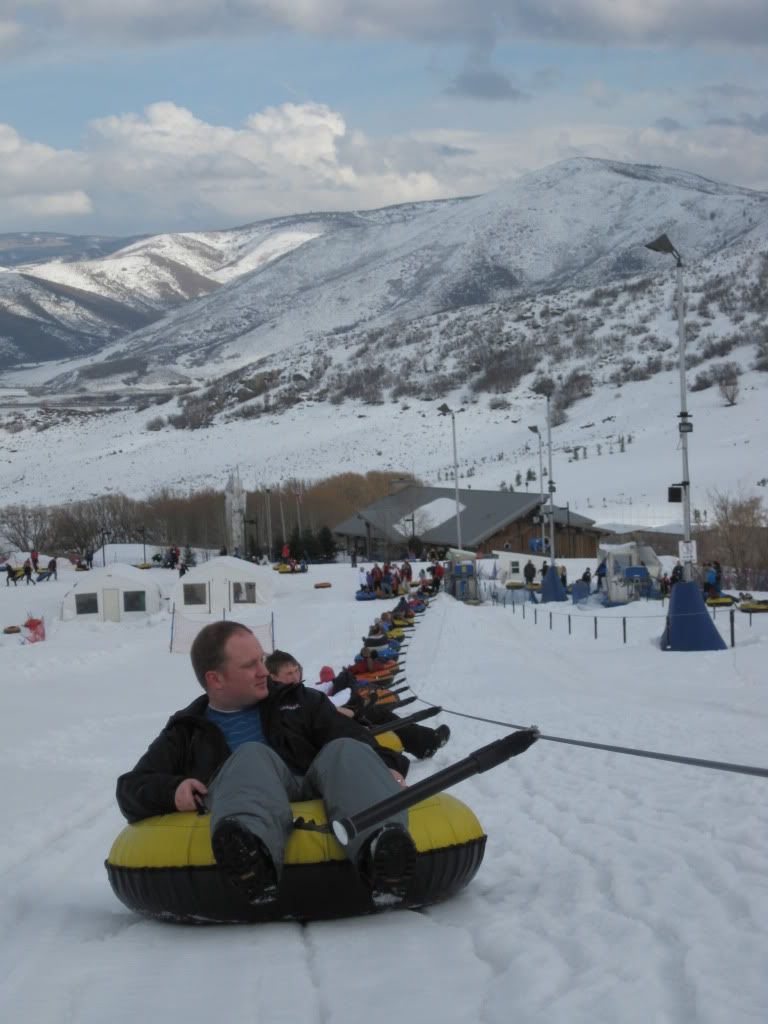 I was first in line in this line! Look at all those people!
That's the hill. It was steep but because it was a warmer day no one was really getting all the way down the hill. Except maybe Chase. :) He was able to on the last run because it started cooling down.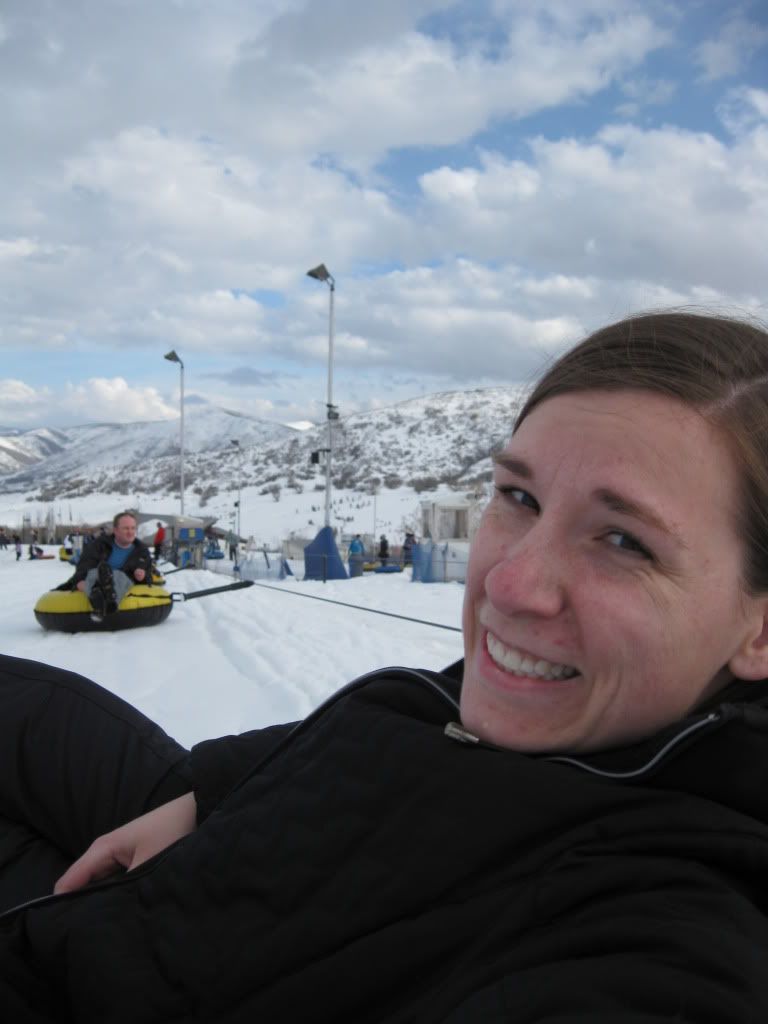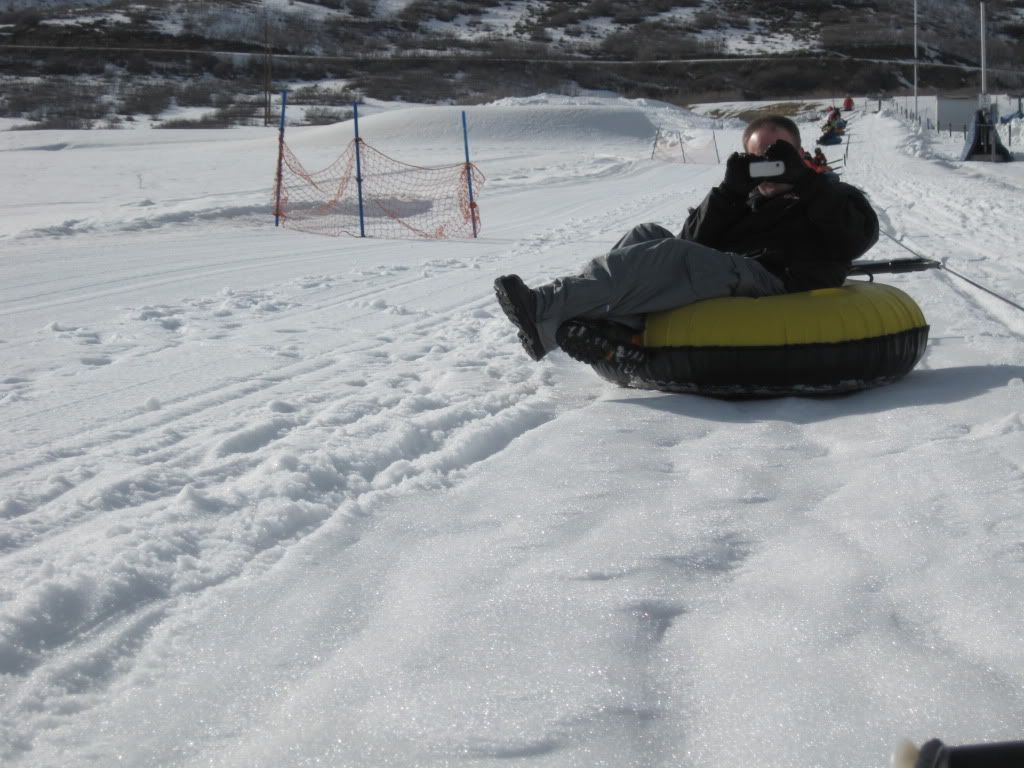 This was our first time up the hill. We only got to go down the hill 5 times. It took us about 20 minutes to go up with the pulley and come back down the hill.
We had a lot of fun and really hope that Screamin' Daily Deals does another deal like that! Next time we will definitely go up earlier in the winter. Chase was saying that the week before people were going all the way down and running into the nets down at the bottom of the hill to protect the tubers from going in the parking lot.
Soldier Hollow also had a place where you could go cross country skiing, and it's where they had the cross country ski races during the Olympics. I think I have been there before when I was in high school. I remember I was super slow at it and was not in very good shape! :)
After Chase and I went to Dairy Keen in Heber. We love that place! Especially since they can make the orange creams! :) Those are my favorites.